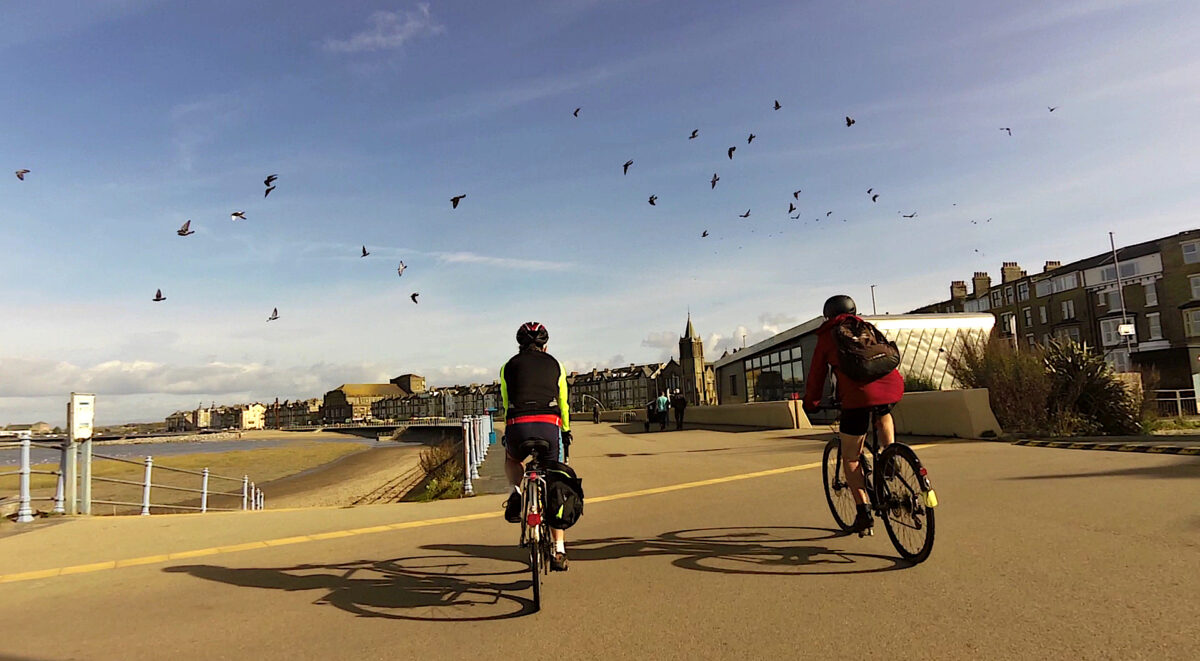 Tuesday 14th December
Details to follow:
Starting at 9:30am from Trencherfield Mill, Heritage Way, Woods Street, Wigan WN3 4AT
Non members are very welcome to come along for a ride or two before joining, all we ask is that you fill out one of our membership forms before doing so and bring it along with you as well as your own bike & helmet to use on the ride.
No need to let us know if you're coming along, just turn up on the day!
Membership forms are available for you to download from the website (About Us Page)
Previous Tuesday Rides
7th December
Mix of road and off road 22 miles taking in Amberswood, Abram, Crankwood, Pennington Flash, Lowton, Golborne, Viridor and Parsons Meadow and as flat as it gets for the surrounding areas of Wigan with less than 400 feet of ascent.  
30th November
Phil B: Back roads and cycle paths to the DW Stadium then on to Crooke Village through woodland at the rear of Heinz factory. Pads into Shevington, roads and lanes from Shevington into Appley Bridge and on via Dalton Lees into Parbold. Through Bispham and on to Wrightington via Toogood Lane and Tunley Lane. Crossing Standish via the Mineral Line cycle path and descending back into Wigan back to our start point. Llittle under 23 miles long with 900 foot of ascent.
23rd November
Jim T: 23 riding, 21 miles covered – Westwood Way A49 link road, Goose Green, Lamberhead, across the 'Banana Bridge' and into Orrell. A short steep climb up to Alma Hill leading to Tower Hill, Crawford village, Rainford station where we joined the Rainford Linear Trail for approximately 3 miles. Back through Crank, Billinge and Windy Arbour down to Saddle junction navigating the gyratory system before joining the canal towpath at 7 Stars Bridge for our last ¼ mile back to Trencherfield Mill.
16th November
Jim T: Largely on road ride with some short sections off road. Wigan via Haigh Woodlands and through Aspull into Horwich. From there into Rivington, climbing up Royston Road and along the tracks to Rivington Hall Barn. Horrobin Lane, Babylon Lane into Adlington and along the Common dropping down to cross the River Douglas over the bridge (the braver souls, some may say foolhardy souls crossing using the ford). From there back along the canal to Red Rock, Boars Head, Wigan Cemetery and down Gidlow Lane back to the Brick.
9th November
Jim T: Mainly off road taking in Amberswood, Low Hall, Kingsdown Flash. Crankwood, Pennington Flash, Byron Woods, Plank Lane & Canal Towpath back to Trencherfield. 19 miles covered 14 taking part.
2nd November
Jim T: Road ride suitable for road, hybrid or mtb. 24 miles in distance but without any serious climbing involved. We will be riding through Standish, Euxton, Eccleston before making our way back through Shevington, Crook and Robin Park.
26th October
Allan F: Road ride – through Kitt Green to Orrell post, Up Holland, Ashurst Beacon, Parbold, Stoney Lane Wrightington and then back through Crook and Woodhouse Lane or Canal bank
19th October
Phil B: The forecast of bad weather (which never happened) decimated the turnout for this one, The hardy few took simpler alternative to the planned ride and headed out through Golborne to Pennington Flash before returning to Trencherfield via the canal. The planned ride to Parbold & Dalton will be done at a later date.
12th October
Allan F: The route took us through the town centre – the Park – up to the Cherry Gardens and Wigan Lane – we will cut through to Standish Wood Lane ( joining at the top so not too rough) on to the Mineral Line – A49 to Chisnall Hall Nature Reserve – through to Mossey Lea – to the top of Cardiac Hill – Appley Bridge – Crook Pads and return. About 19 miles of Road and Track