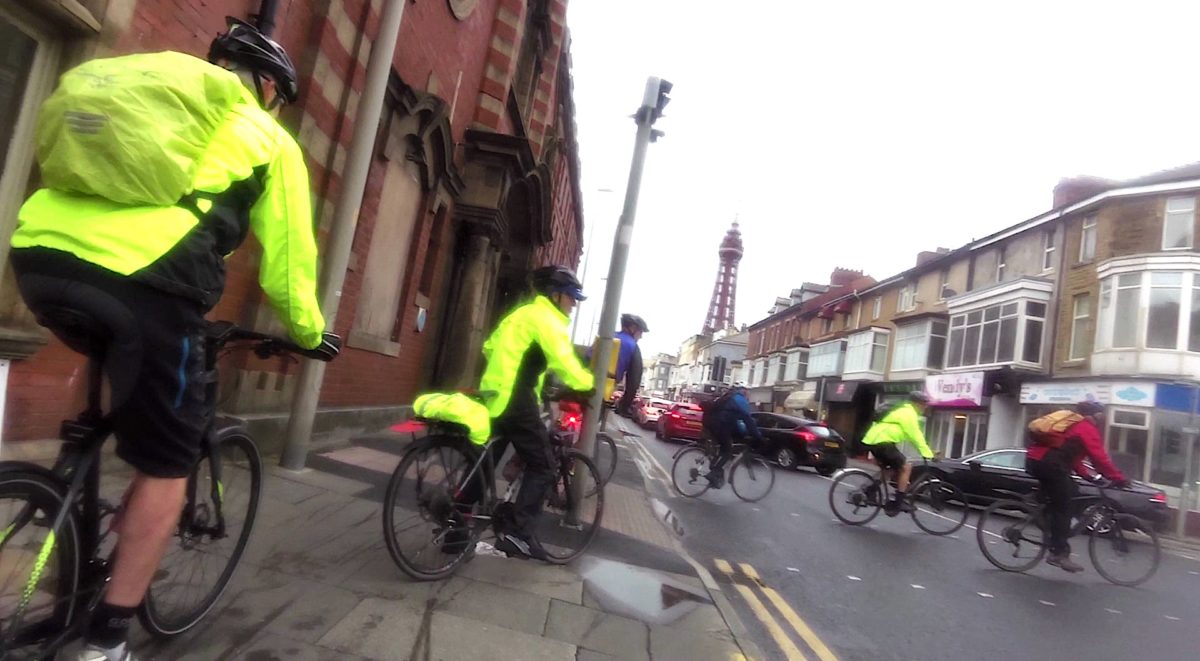 Good Afternoon,
I hope you're well.
This year's Manchester to Blackpool Bike Ride takes place on Sunday 9th July, and we would love for you and your club members to saddle up to help your local hospice.
Thanks to our riders, we can continue providing care to patients with terminal conditions and support for their families and friends.
We have had riders taking part in this amazing event since 1997, and this year is no different!
It is not a race, but a mass participation event. The more the merrier!
There will be refreshment stops provided by the Event Organisers, and by Wigan and Leigh Hospice – our riders will get a pie!
We'll provide every rider with a fundraising pack and t-shirt, so please let us know what size you need!
I'd be really grateful if you could pass this message around to your members.
Transport
A lorry will transport your bike from Wigan Investment Centre to Manchester to our start point.
Drop off will be required on Saturday 8th – more information about this soon.
If you do not require this transport, please let us know.
Coach travel will be provided for those requiring transport from Wigan to Manchester and from Blackpool back to Wigan.
Please let us know if you require this so we can provide sufficient transport.
Fundraising
We'd very much like people to raise as much as they can, with £200.00 being the suggested sponsorship target.
Gift Aid can only be claimed after people have raised a mandatory amount, so by having a suggested amount, we're able to claim Gift Aid on any donations received, which is an important source of income for the Hospice.
We want to provide every rider with a fundraising pack and t-shirt, so please let us know what size you need!
If you wish to ride as a family or in a group, why not make a JustGiving.com page for all of you, rather than individual ones?
I'd like to provide you with help, suggestions and fundraising materials to help you raise as much as you can to help support
We've been fortunate in the past to have teams raise thousands by taking part.
We would very much like you to be involved if you feel you can be.
Click to sign up via our website
Should you have any questions please contact the fundraising team on 01942 524203 or reply to this e-mail.
With best wishes,
Chris Swinton
Chris Swinton
Events Fundraiser
Wigan & Leigh Hospice
Kildare Street, Hindley, Wigan, WN2 3HZ
Fundraising – 01942 524203