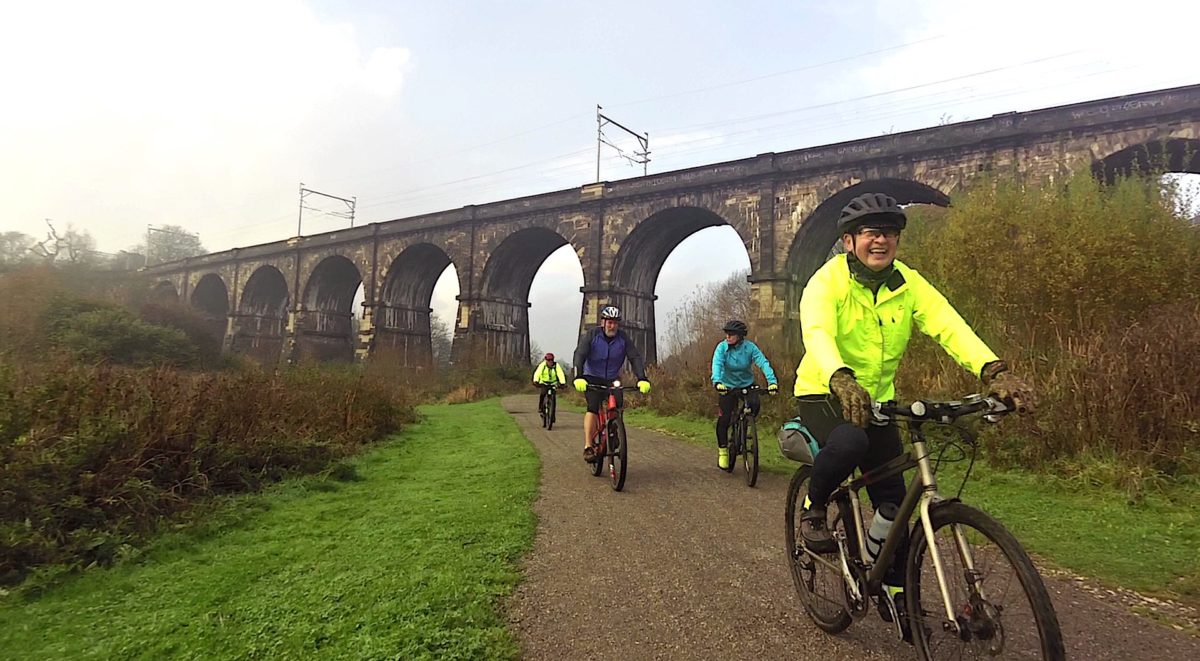 Tuesday 26th October
Allan F will be leading this one:
This Tuesdays ride will be a road ride – through Kitt Green to Orrell post, Up Holland, Ashurst Beacon, Parbold, Stoney Lane (wait for me at the top!) Wrightington and then back through Crook and Woodhouse Lane or Canal bank depending on traffic, it's half term so should be a bit quieter. 22 miles 1175 feet of climbing- might be a bit damp – Road bike or Hybrid, 9:30 start at Trencherfield
Starting at 9:30 am from Trencherfield Mill, Heritage Way, Woods Street, Wigan WN3 4AT
Non members are very welcome to come along for a ride or two before joining, all we ask is that you fill out one of our membership forms before doing so and bring it along with you as well as your own bike & helmet to use on the ride.
No need to let us know if you're coming along, just turn up on the day!
Membership forms are available for you to download from the website (About Us Page)
Previous Tuesday Rides
19th October
Phil B: The forecast of bad weather (which never happened) decimated the turnout for this one, The hardy few took simpler alternative to the planned ride and headed out through Golborne to Pennington Flash before returning to Trencherfield via the canal. The planned ride to Parbold & Dalton will be done at a later date.
12th October
Allan F: The route took us through the town centre – the Park – up to the Cherry Gardens and Wigan Lane – we will cut through to Standish Wood Lane ( joining at the top so not too rough) on to the Mineral Line – A49 to Chisnall Hall Nature Reserve – through to Mossey Lea – to the top of Cardiac Hill – Appley Bridge – Crook Pads and return. About 19 miles of Road and Track