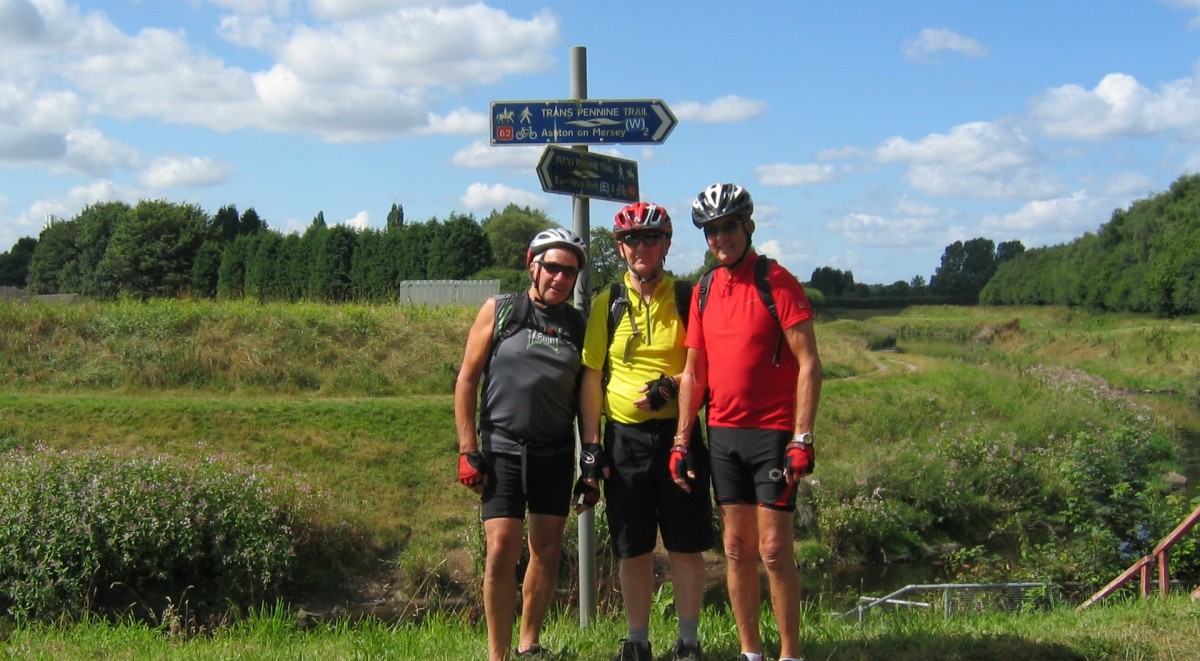 Best of luck to the Three Musketeers heading off on their Trans-Pennine adventure (or York trip according to Denis)
Rode with them from Warrington to Didsbury without too many hiccups, one or two double checks thats all. Left them with about 17 miles to get to Hadfield, not sure what happened but unconfirmed reports say it took them 25. Denis led them on an 8 mile detour apparently, anyone surprised by that? I got back to Warrington and home before they got to their digs.
Wish em luck, they may need it, Roy's knackered already it seems!