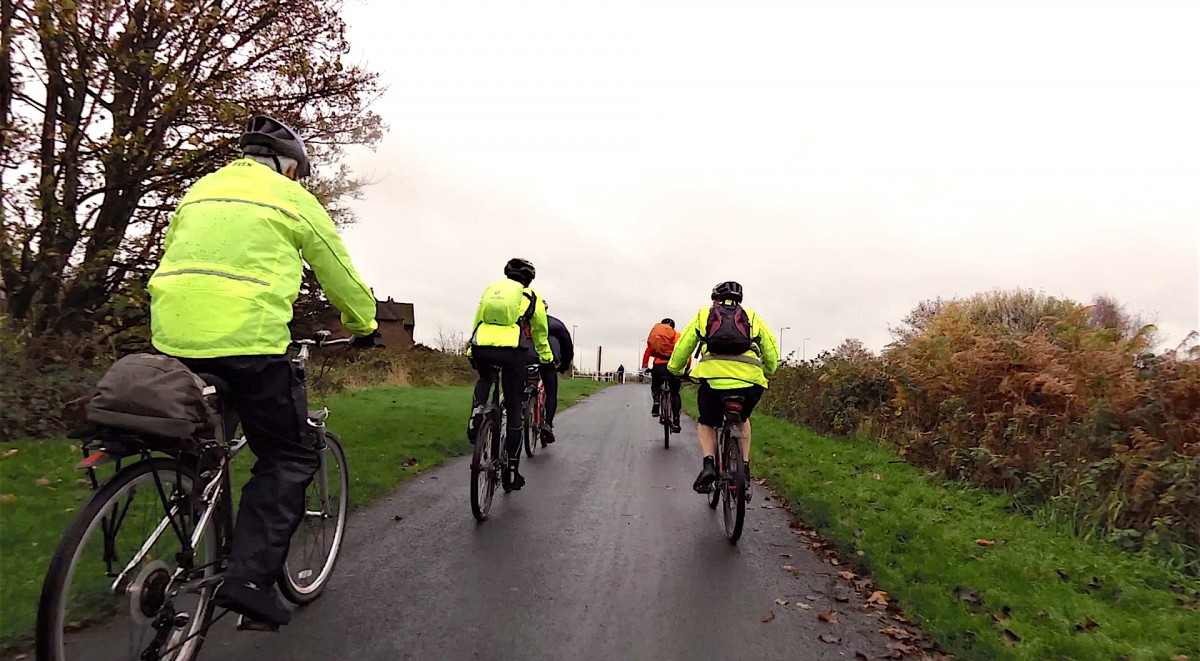 It had to happen eventually, for the first time in months it actually rained on one of our Three Sisters rides, well sort of, it was drizzle if truth be known. The mud more than made up for it though, thats going to take some getting used to again, all part and parcel of riding off-road I suppose. Seventeen of us on this one, headed over to Sankey Valley through Newton-le-Willows, across to Earlestown and for a slight change of scenery over to Grange Valley in Haydock. Made our way back via Pewfall, Garswood & Landgate Lane (thats where most of the mud was). Seventeen miles covered including a few of those insidious hills yet again (think we'll make it the word of the week) never knew they existed until yesterday!
Thanks for coming everyone, see you all on the next outing!
Thats all for pictures folks, the camera doesn't like the rain!