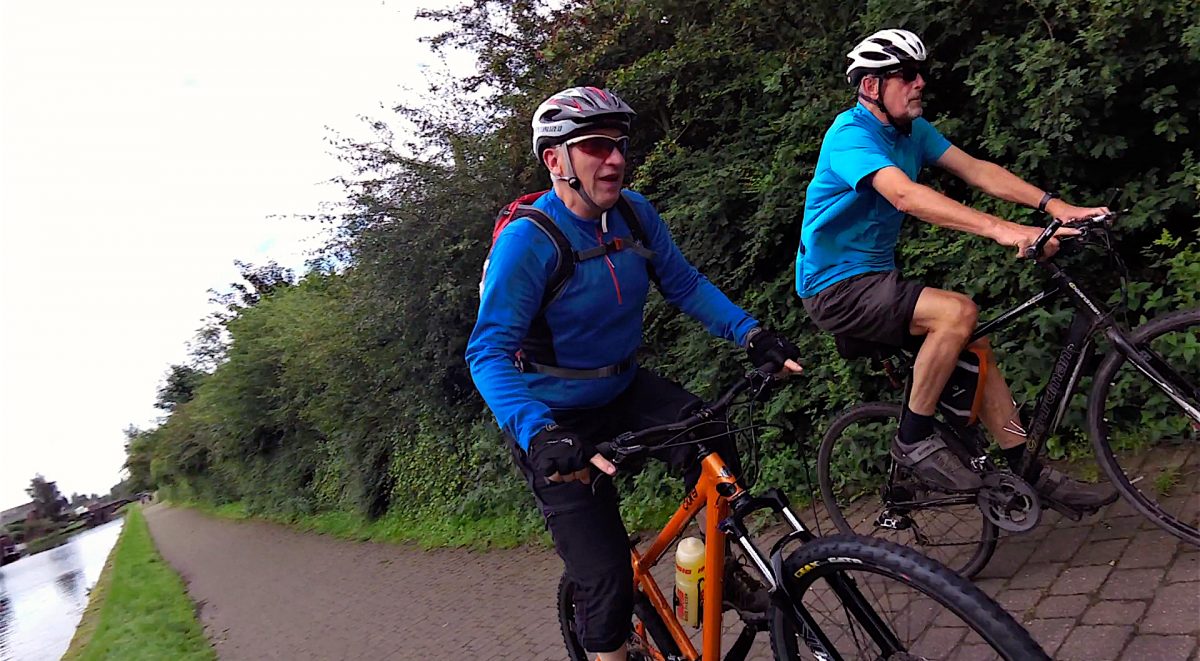 Jim H once again was happy to lead the ride and came up with a somewhat different route to Borsdane Wood.
a-different-route-to-borsdane-6-sept-16
There was also the usual Jim H special sections – Mud & Jungle!!! Rode for 13 miles, walked them 3 miles and carried them for 2. Only teasing Jim, great route, thanks for leading!