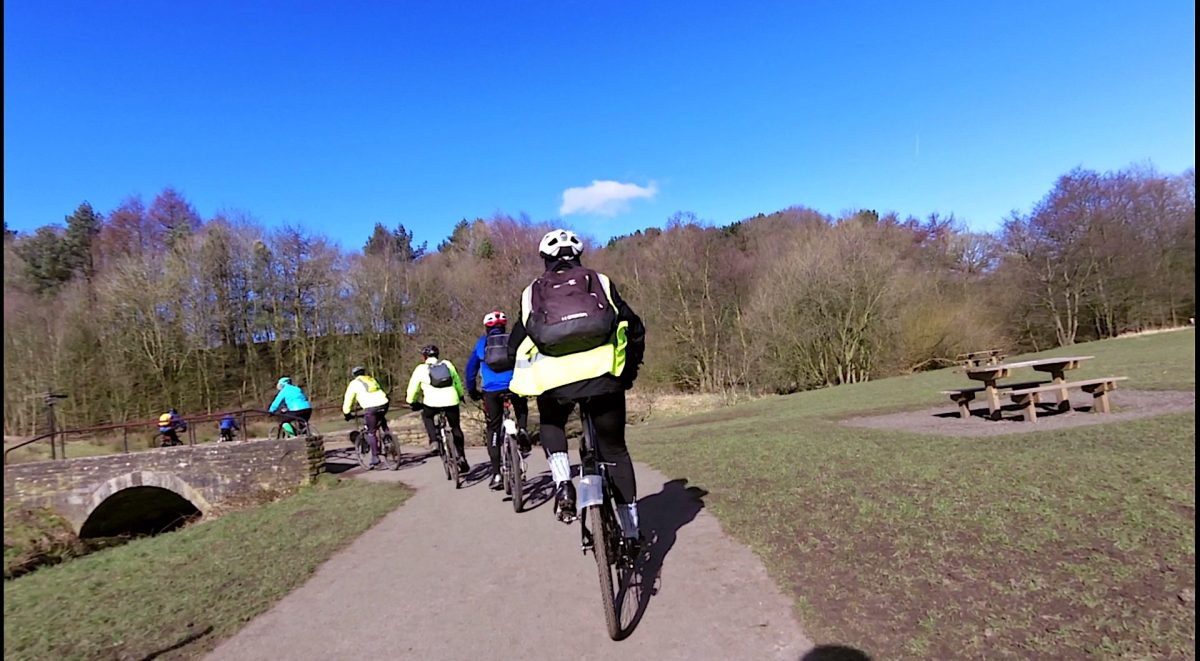 Cuerden & The Wheel
After the bitter cold weekend it proved to be a fresh, bright day for our Monday ride, Cuerden & the Wheel. Dave H was leading and 11 riders took part including Geoff and John B who were cycling with us for the first time this year and Nick who was returning to guest with us again. Steve was giving his new Giant its first proper ride.
We set off through Cuerden Park passing plenty dog walkers on their morning walk. When we exited the park we met up with John B who had made a late decision to join us on the ride. After a while we reached the Guild Wheel route close to Avenham Park. We were then pleasantly surprised that the ride alongside the River Ribble wasn't too windy and the sun was breaking through the clouds. The Guild Wheel route was as enjoyable as ever with nothing too challenging and very few wet areas throughout. We arrived at our planned lunch stop at Brockholes around 1pm only to find that the café was closed. At this point John B decided that he needed to sort out a problem with his nuts – on his mudguard! After a quick repair job we decided to cycle to the café at Avenham Park and hope that it was open. Geoff decided to leave us just before we reached Avenham Park as he still had to cycle back to Adlington.
We arrived at the café and found to our relief that it was open. Most of us then made do with a cuppa, sandwiches or a snack but not Pauline. She had selected her choice of English breakfast and a few of us looked on jealously as she destroyed it.
We then had a pleasant cycle in afternoon sunshine back to our start point. Thanks to Dave H for planning and leading a thoroughly enjoyable 31 miles ride.