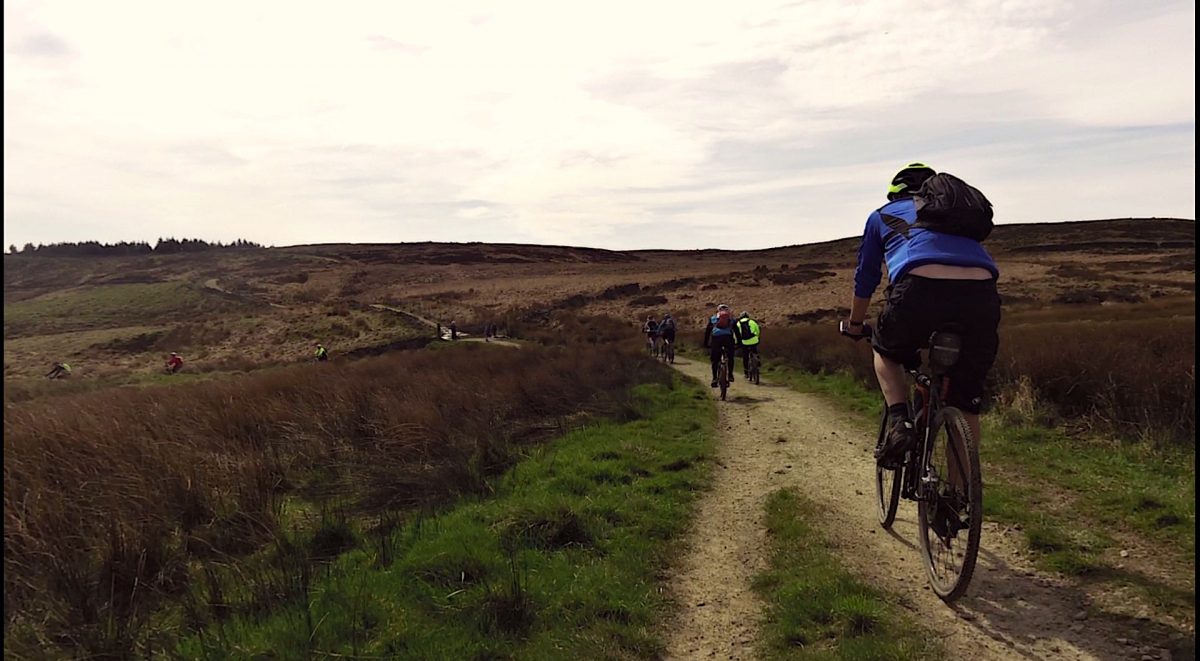 W120-CH-Brinscall, via White Coppice-Description
This 34-mile route visits the areas north of Rivington, taking in the small villages of Brinscall and Wheelton. It has a total height gain of 1784 feet with a maximum height of 686 feet. It is largely on road with a short stretch of trail surface over Healey Nab and along *The Goit.
We start the ride at Trencherfield Mill and make our way to Rivington via the well-used route through Haigh, Blackrod and Adlington. Anglezarke Reservoir is next up followed by the bridleway over Healey Nab and on towards White Coppice and The Goit*.
We use the bridleway alongside The Goit* to get to the village of Brinscall, where a left turn into School Lane starts the return leg of our ride via Wheelton, Buckshaw Village and Euxton. From here we use Back Lane to get to Eccleston, Heskin and Coppull before the return to Trencherfield Mill along the A49 through Standish.
It is planned to stop for a lunch break at The Cottage Tea Room, Brinscall, visit their website for details of the menu. www.thecottagetearoom.co.uk
* The Goit – is an open aqueduct used to transport water from the Rake Brook and Lower Roddlesworth reservoirs into the Anglezarke reservoir. This chain of reservoirs, including the Upper and Lower Rivington Reservoirs primarily supplies around 70,000 households in the Wigan area. The chain was built in the first place to supply the people of Liverpool.