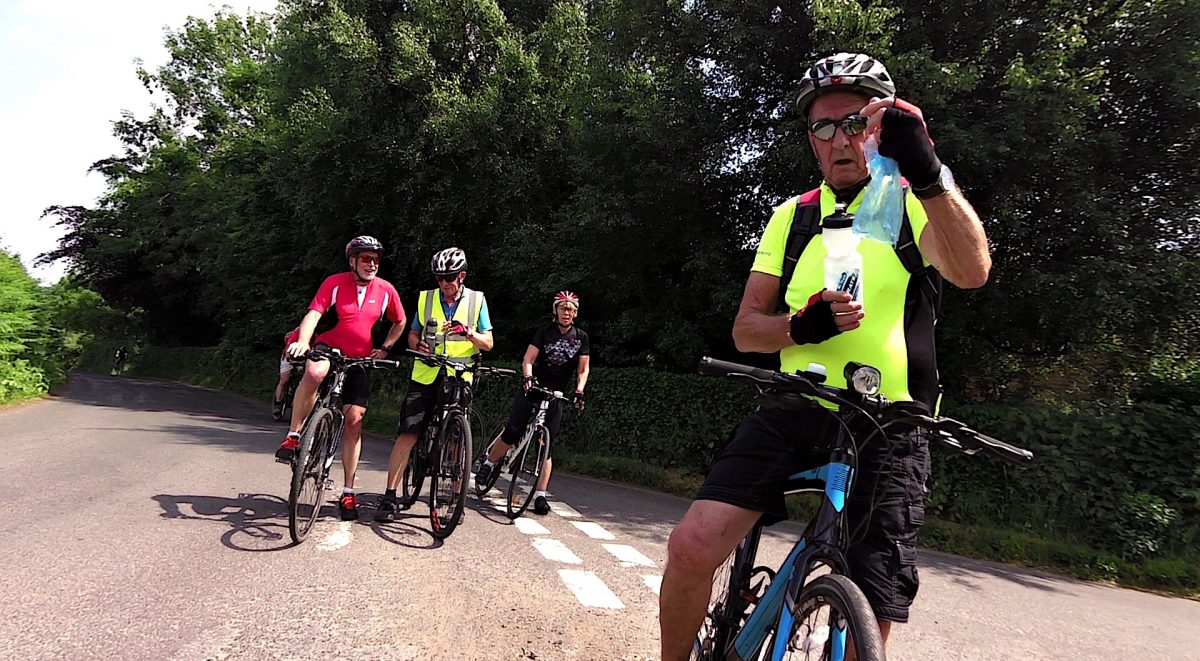 10 intrepid riders started a very warm and sunny ride.
Everyone must have been to Gearing Up for a bike service before the ride, as there were no mechanical issues or punctures throughout the whole 37 mile ride.
Some one had even speculated on a new Water Bottle for the occasion – but it must, however, have been feeling a bit out of place being bright, shiny and new, so it lept out of its holder three times to get a few dings and scrapes to fit in with all the other bottles on the ride!
The cafe stop in Tatton Park saw us sat outside in the sun discussing the merits of different cakes and snacks, whilst some riders admired the constant stream of aircraft flying overhead.
The ride after Tatton Park was slightly different terrain to that we had been on before. It was a little "lumpier" but most people appeared to realise that the effort of uphill was usually followed by the enjoyment of downhill sections or visa versa!!
Thank you all for making it an enjoyable ride.