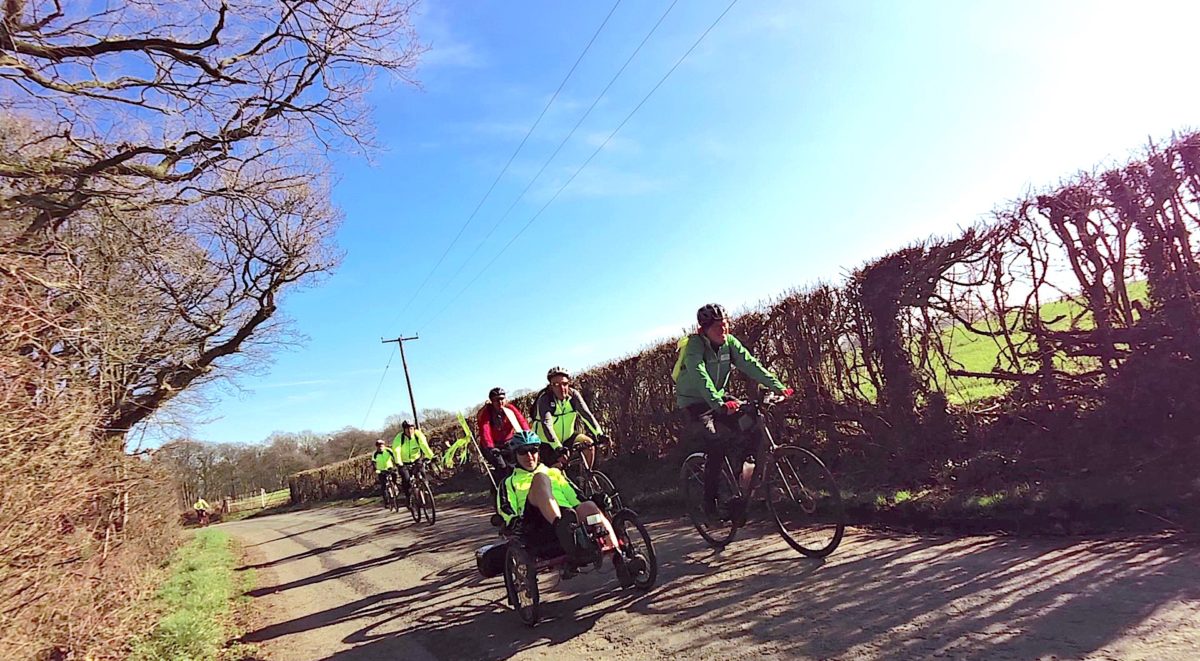 This ride will start from the junction of Highfield Road/Hardy Road, Lymm, (use Post Code WA13 0EF).
We start off travelling past Lymm Dam before joining the quiet country lanes around Sworton Heath and onwards to Antrobus.
Once through Antrobus we will pass Frandley and Little Legh on our way downhill into the Weaver Valley.
After crossing the River Weaver via the swing bridge we will encounter an uphill section as we climb out of the Weaver Valley towards Acton Bridge.
The route then takes us onward to Weaverham, enjoying a downhill section to Winnington for our cafe stop at the Winnington Vale Garden Centre – people can choose for themselves whether they want to go into the cafe or not, but be sure to bring anything you want to drink/eat if you do not want to go inside.
After the cafe break we encounter another uphill section as we, once again, cross the River Weaver and climb out of the Weaver Valley.
We continue onward to Comberbach & Great Budworth, passing the "Real Dairy Ice Cream Farm" on our way towards Hobbs Hill and Hoo Green.
Another downhill section brings us through Millington and to Little Bollington.
From here we enjoy a gentle ride back towards Lymm, but there is a slight sting in the tail as we have to ride up Oughtrington Lane before arriving downhill into Lymm Village Centre via the cobbles of Pepper Street.
For anyone who wants a post ride cafe stop there are a number available in Lymm Village.
Otherwise we will continue through the village centre via Eagle Brow, (a short, slight uphill section!), and back to our start point.
The ride is around 41 miles in length with almost 1000ft of ascent/decent.
The route is all "on road", BUT there are some of the roads that are very much of the "back country lanes" variety, used by heavy &/or dirty farm traffic so you will find that the surface is not always particularly well maintained or repaired so expect some rough surfaces with potholes/sand/gravel/mud dependent upon the weather – maybe not ideal for narrow road tyres.
There is also a section, about 250 yards long, of cobble stones as we arrive back into Lymm Village.