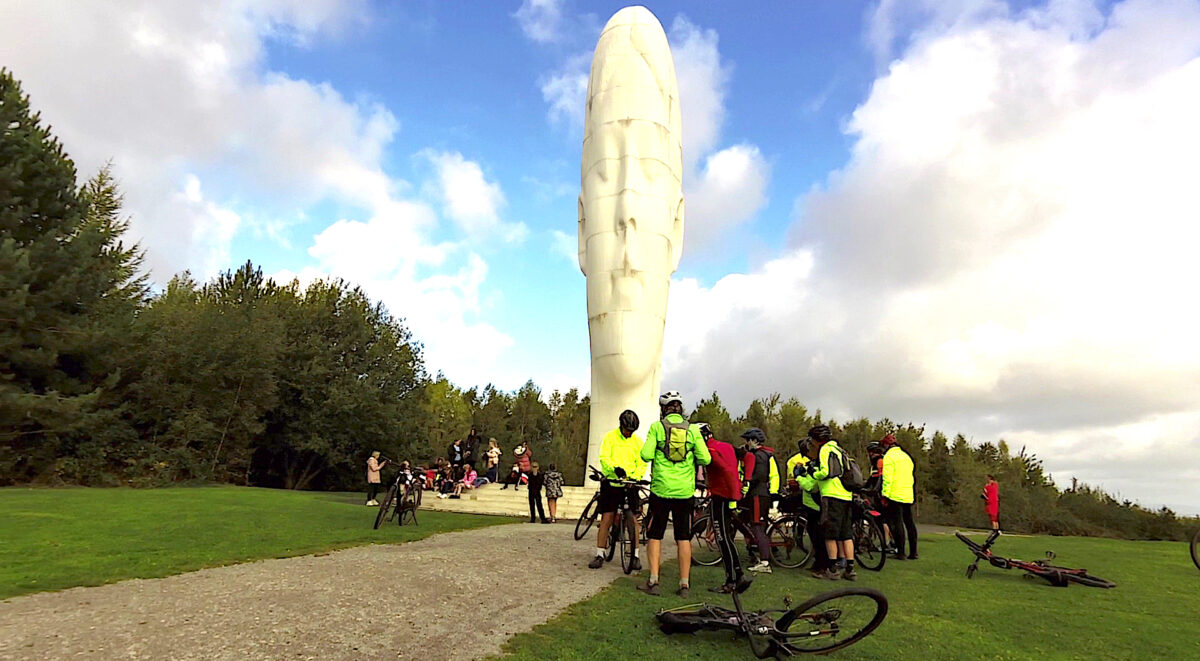 A lovely sunny morning and a healthy turnout for this popular outing. No Cycle Museum visit on this occasion though, more's the pity. Slighty revised route as well, basically brought the start and finish point nearer.
Quick route outline from Clive and it was off towards Burtonwood via the outskirts on our way to the Dream and the not so gentle climb up to it. Group of schoolchildren arrived at exactly the same time, half expected one of the teachers coming over at one point to ask if we could keep the noise down while the children concentrated! Photo shoot over we left the children in peace and made our way initially via cyclepath, to the outskirts of Widnes. Bit of a catastrophe for Jim M at this point, the freehub failed on his bike (no drive). Bit of an Heath Robinson repair (made it into a fixed wheel), would hopefully get him back to Newton. Quick test ride and a sudden stop to avoid a lorry put paid to the fragile repair and phone call home for a lift put an end to Jim's cycling for the day. Made another bike into a fixie a few days later as an experiment and it passed with flying colours, hope the need to do it never happens but armed and ready this time if it does.
Spike Island for a breather followed by the Runcorn Bridge crossing took us into Runcorn to pick up the Bridgewater canal for the journey to Walton Gardens. Jim H would have been in his element, the rain over the preceding days had left the towpath with countless puddles. Initially you try to avoid them but gradually succumb to the inevitability of simply riding straight through them, once you're wet you're wet, the picturesque scenery made it all worthwhile though.
Preston Brook was the next landmark before our planned lunch stop at Walton Gardens. Yours truly carried on at this point (time constraints) and followed the planned route along the Trans Pennine and through Sankey Valley back to the start point in Newton. If anyone wishes to add anything further, let me know and i'll duly oblige.
Rode past Jim Ms van on the way out of Newton, hope he wasn't waiting too long for his rescue.
Finally, the ride was being run as a fundraiser for the Brick. Managed to raise £195 on the day and the club contributed a further £55 to round it up to a £250 donation. Many thanks to all those who contributed, to Clive for leading and last but not Least Phil B for back marking.
Till the next one!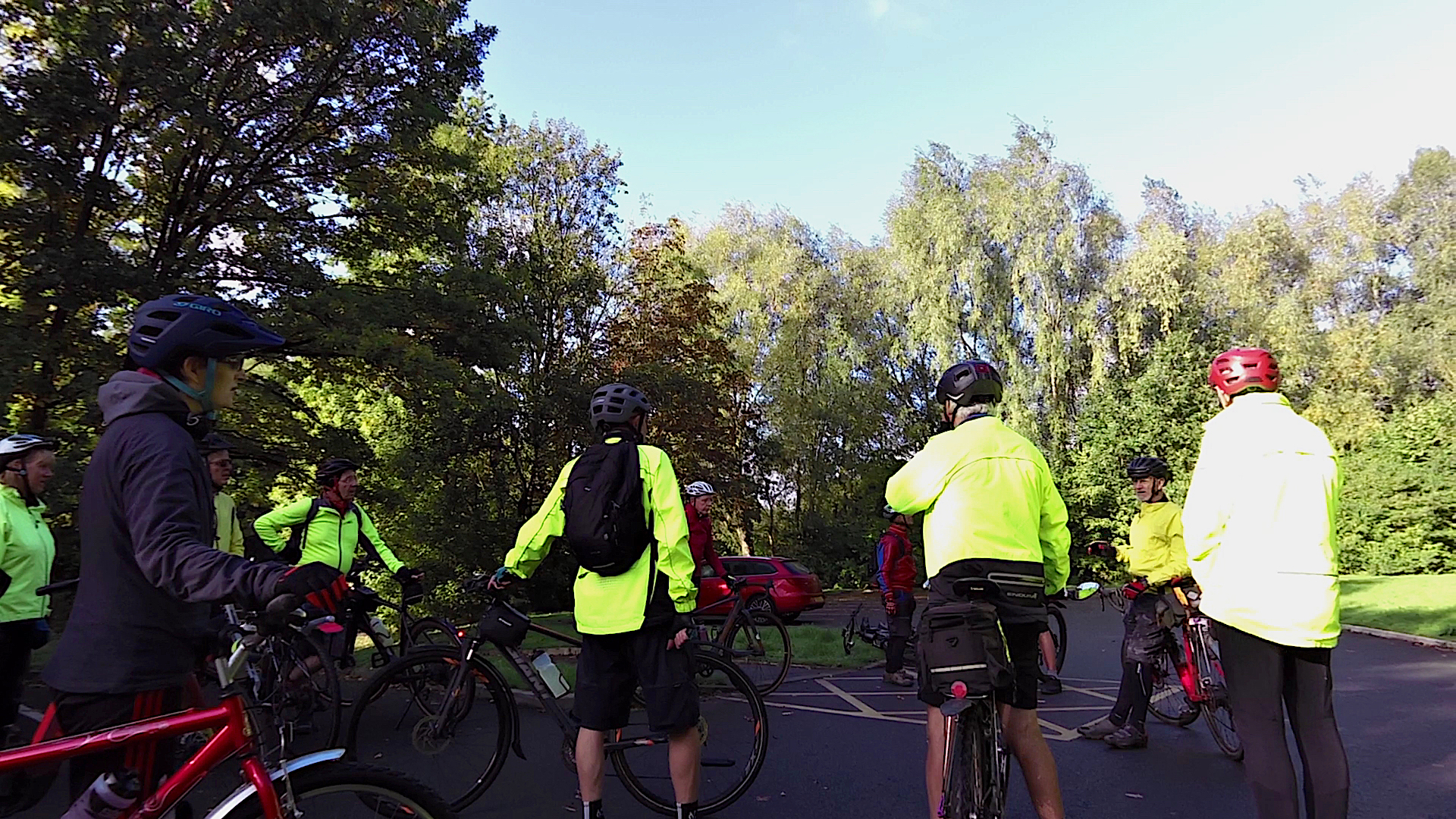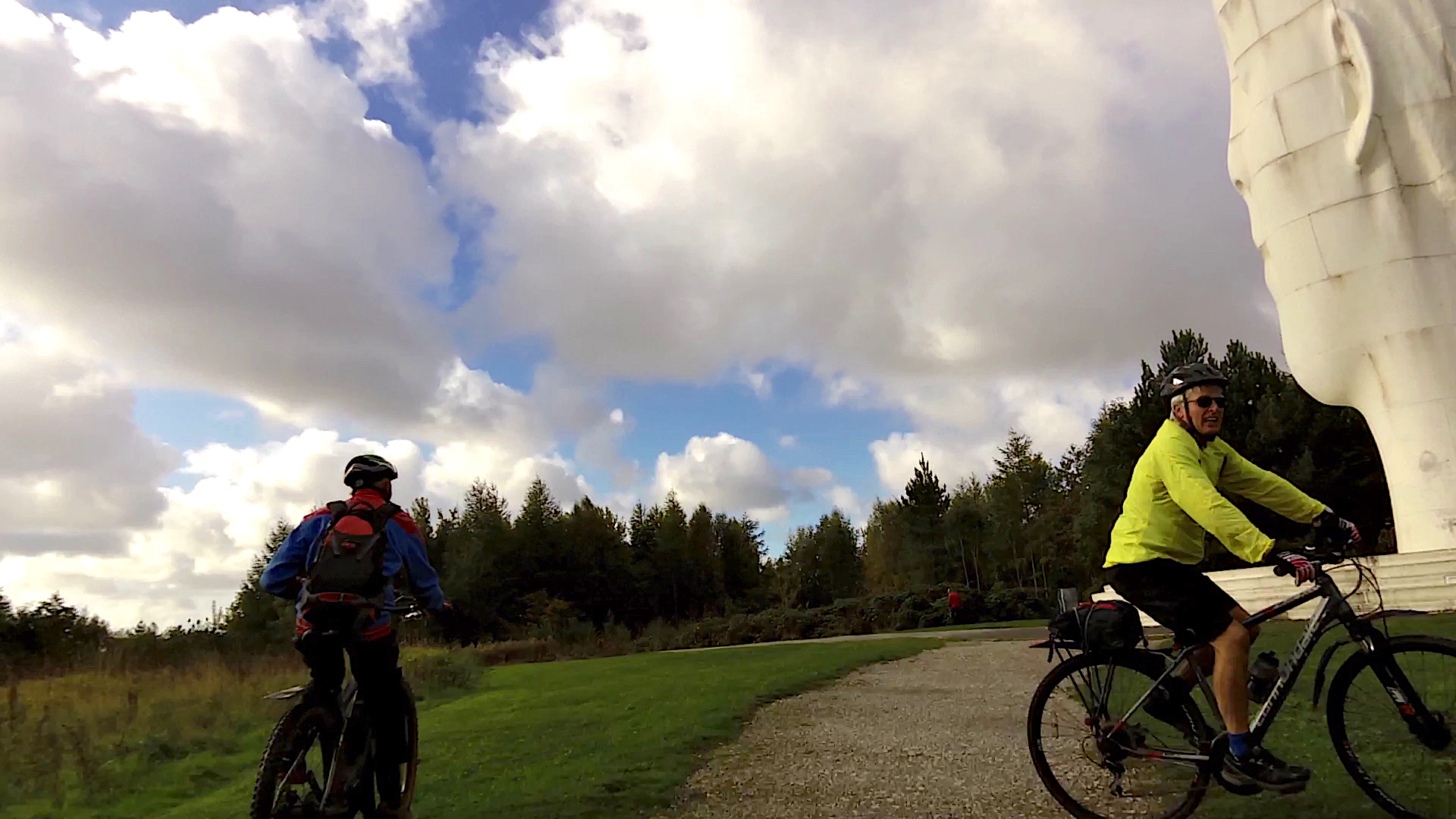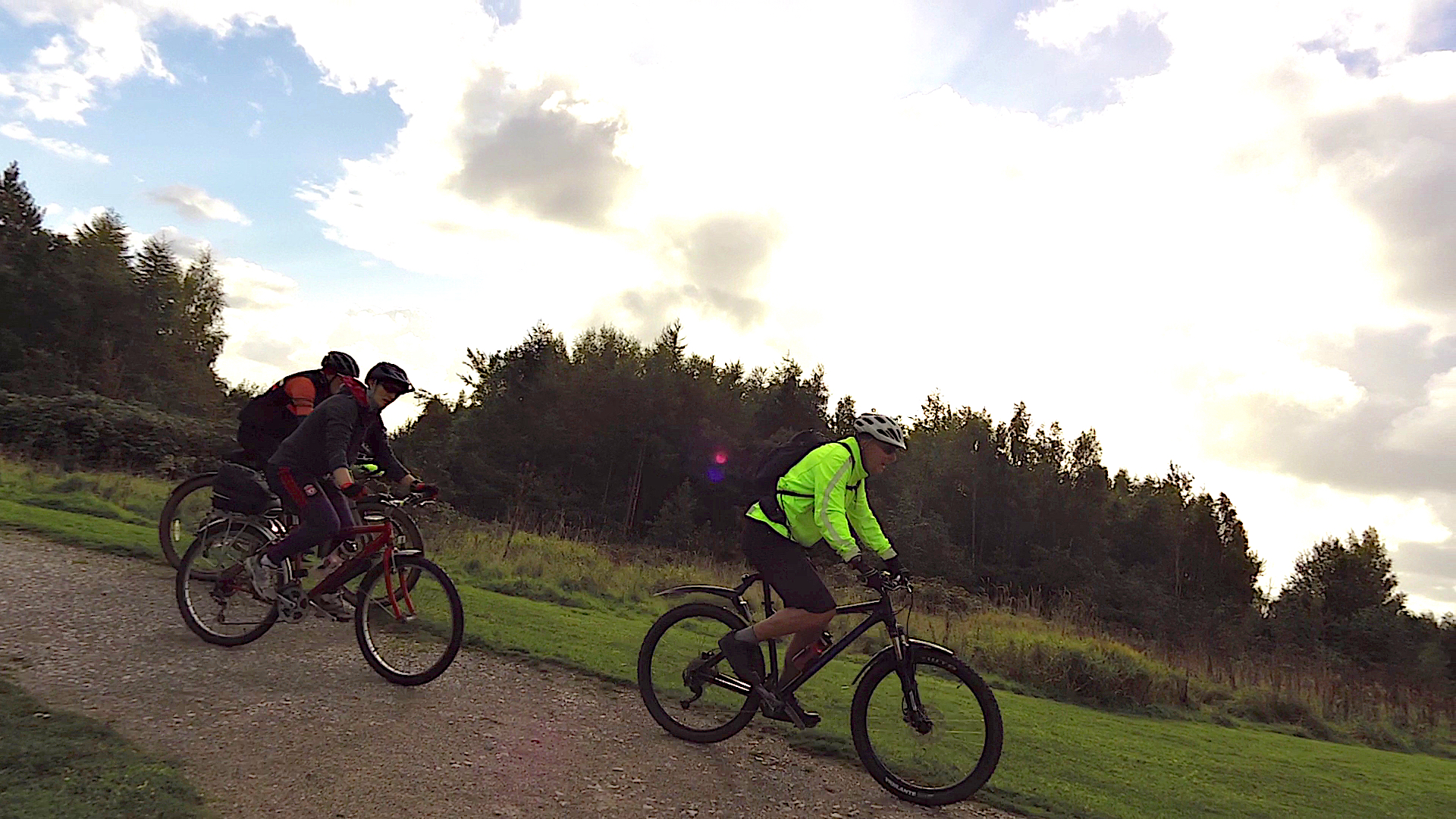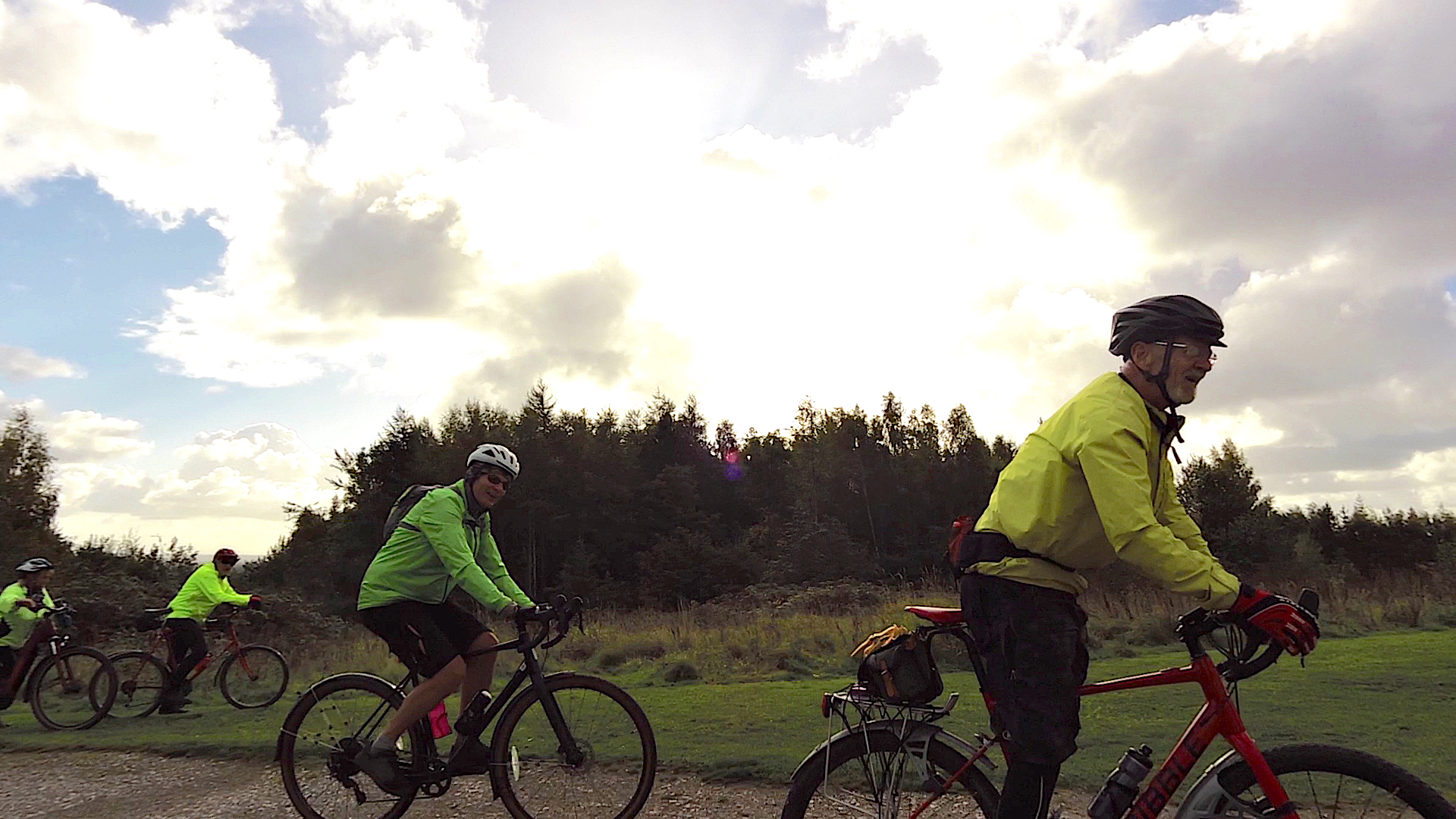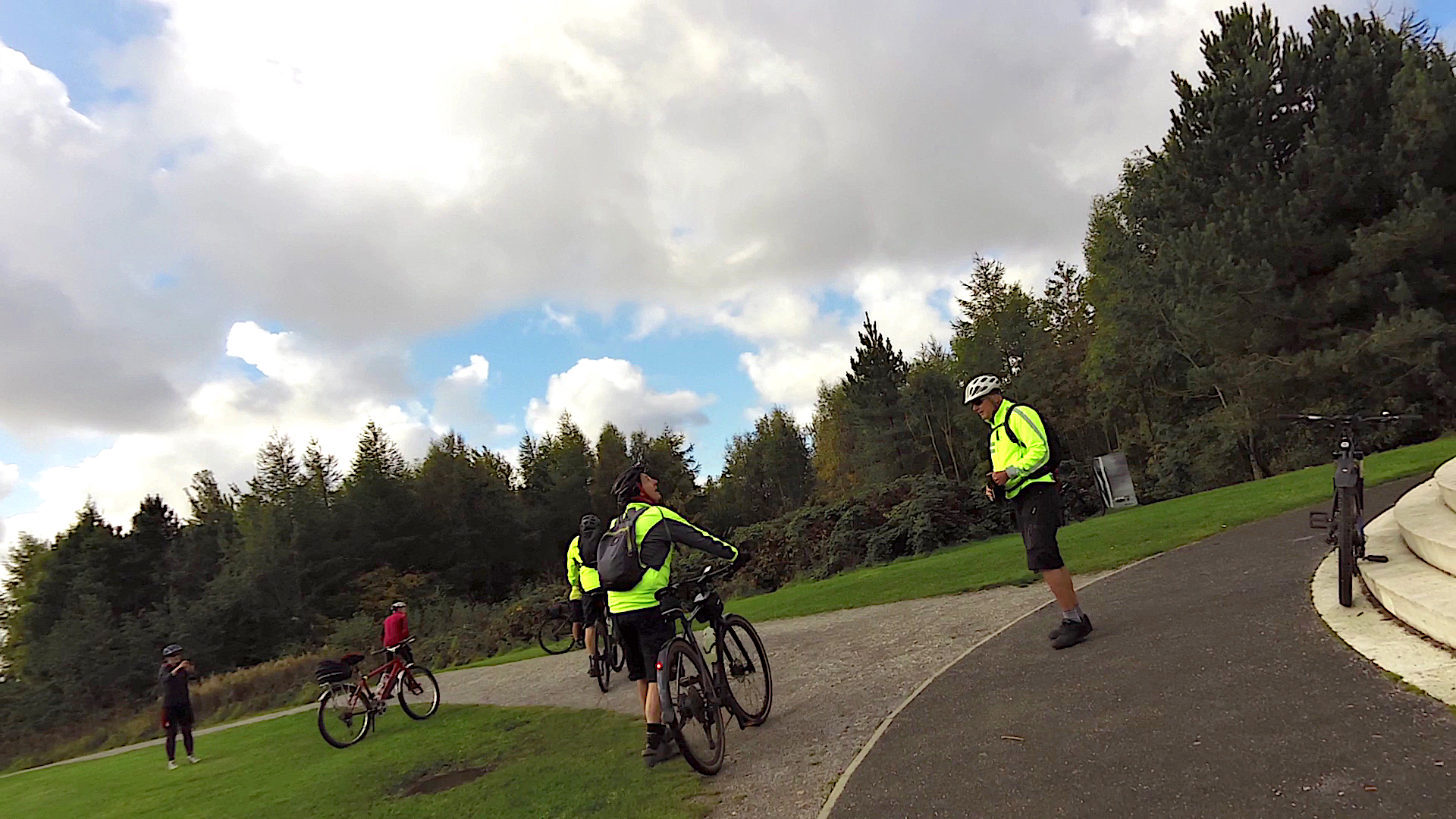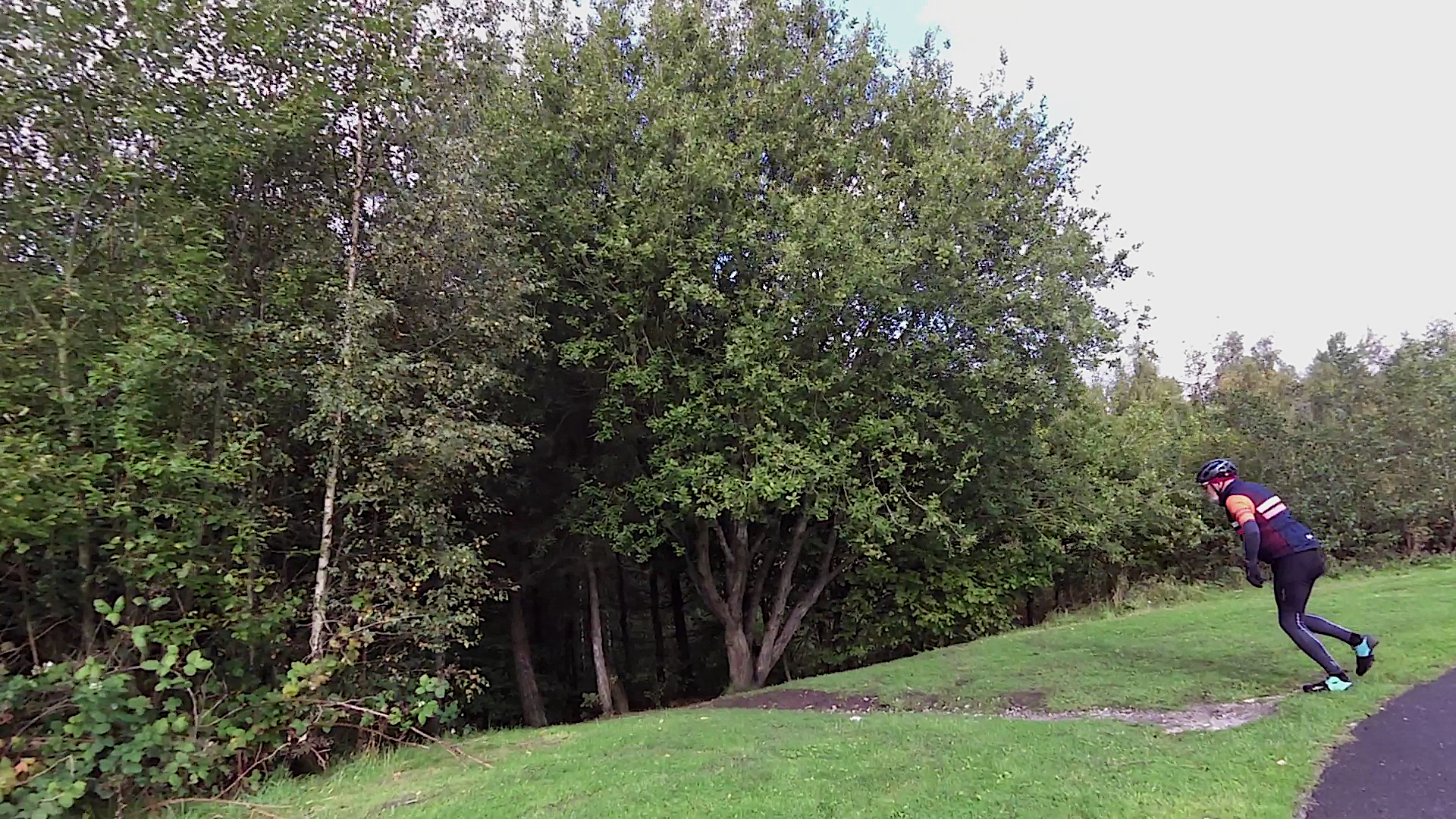 Wonder where Carey's off to in such a hurry?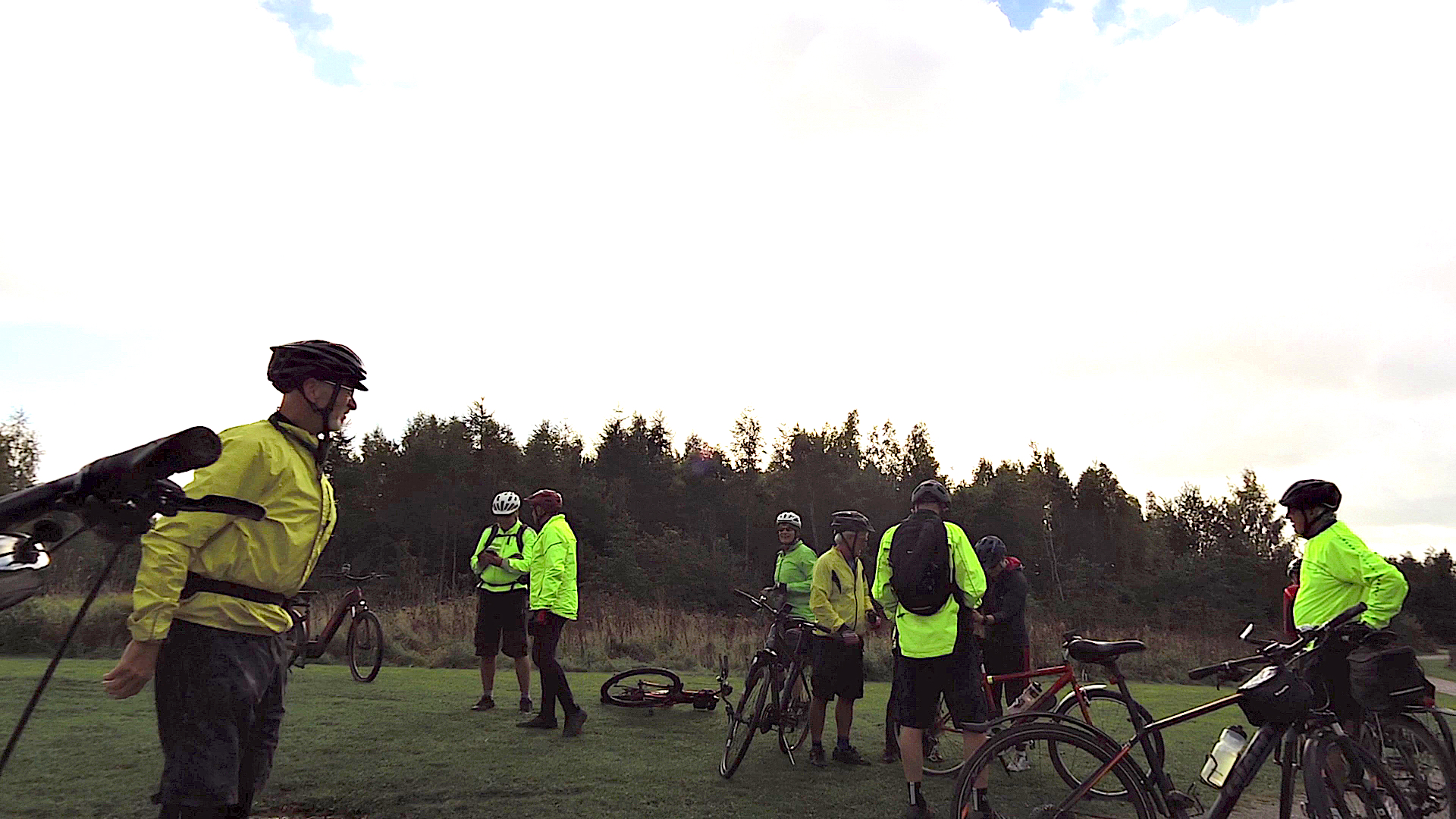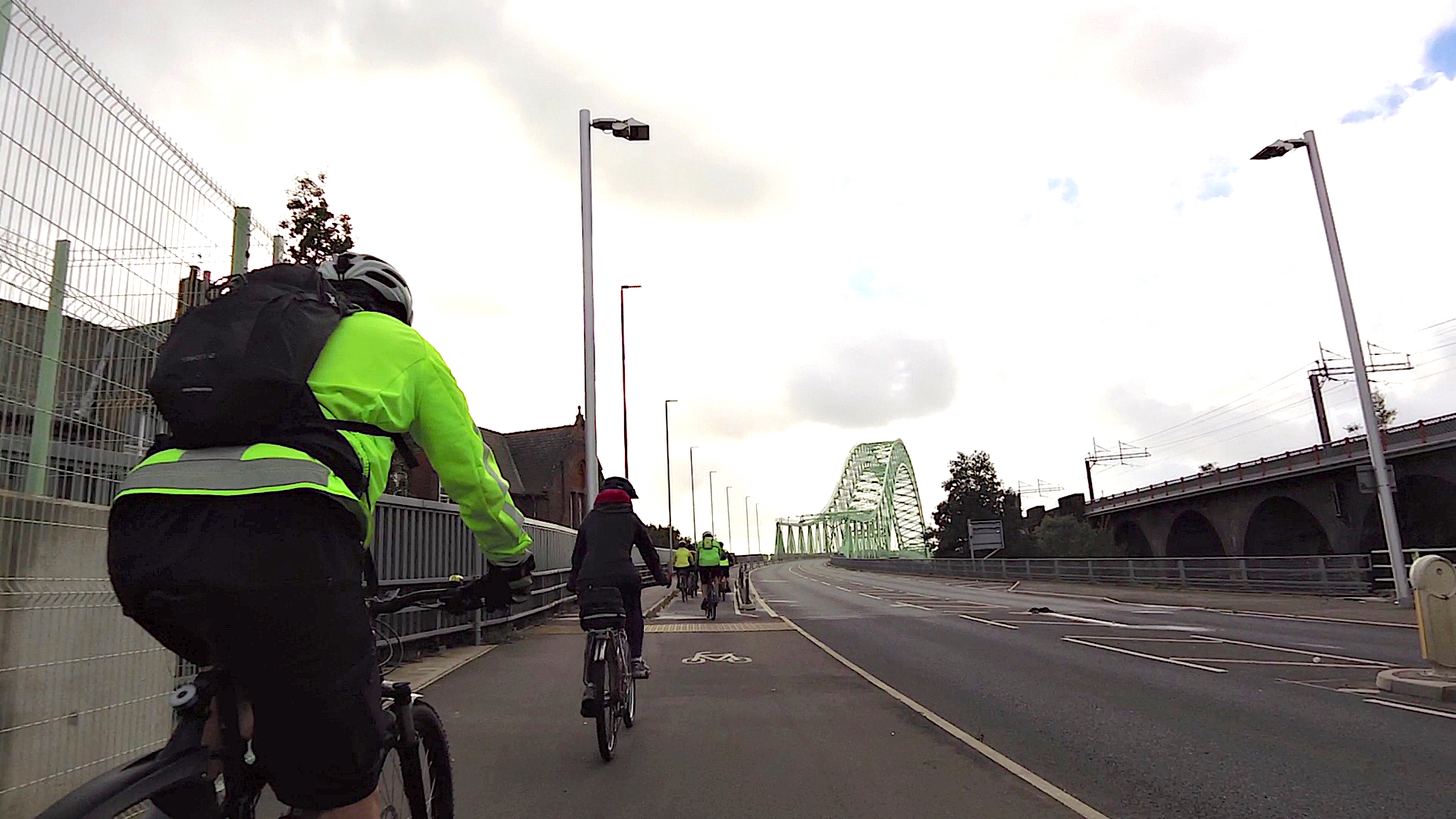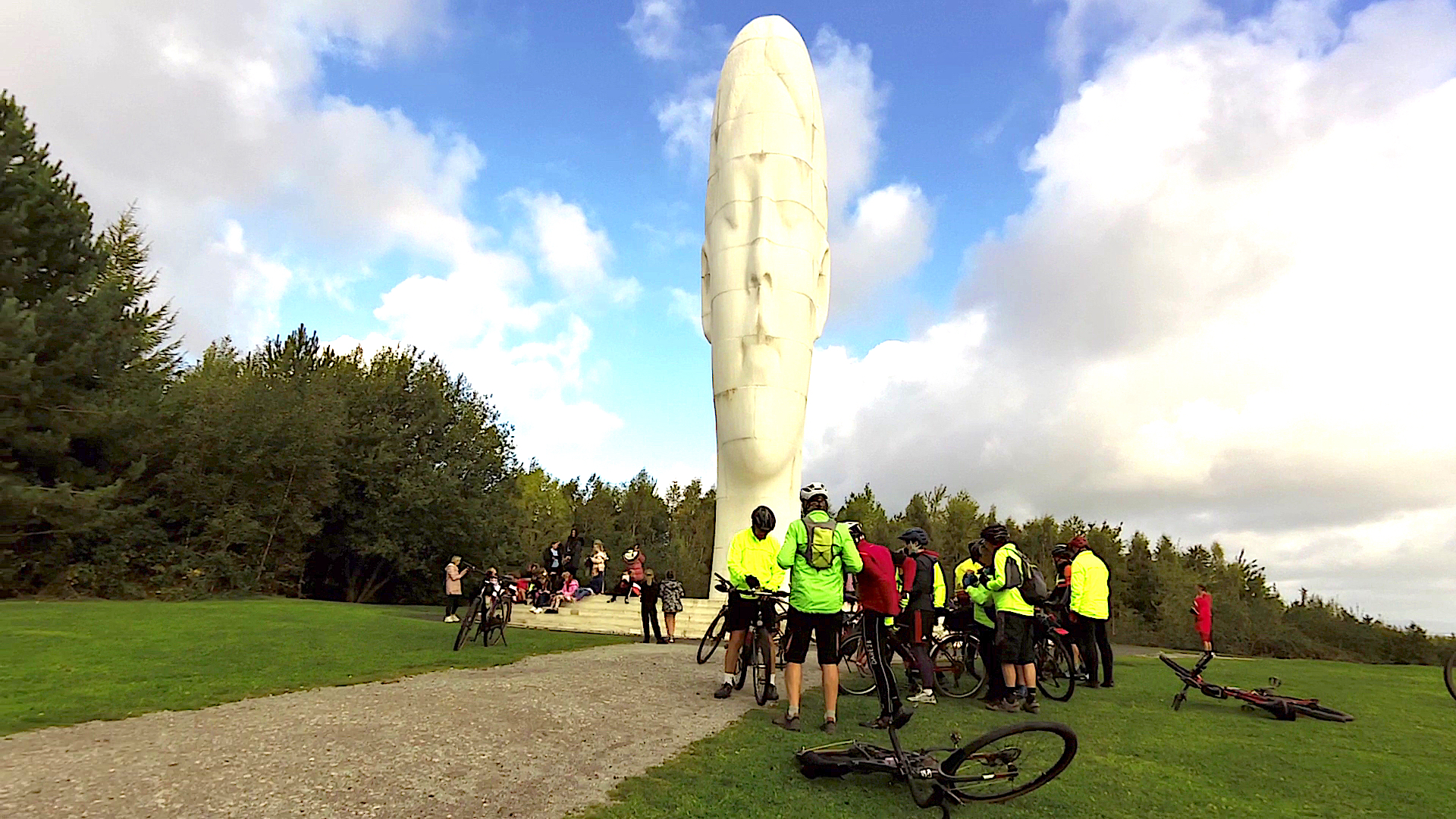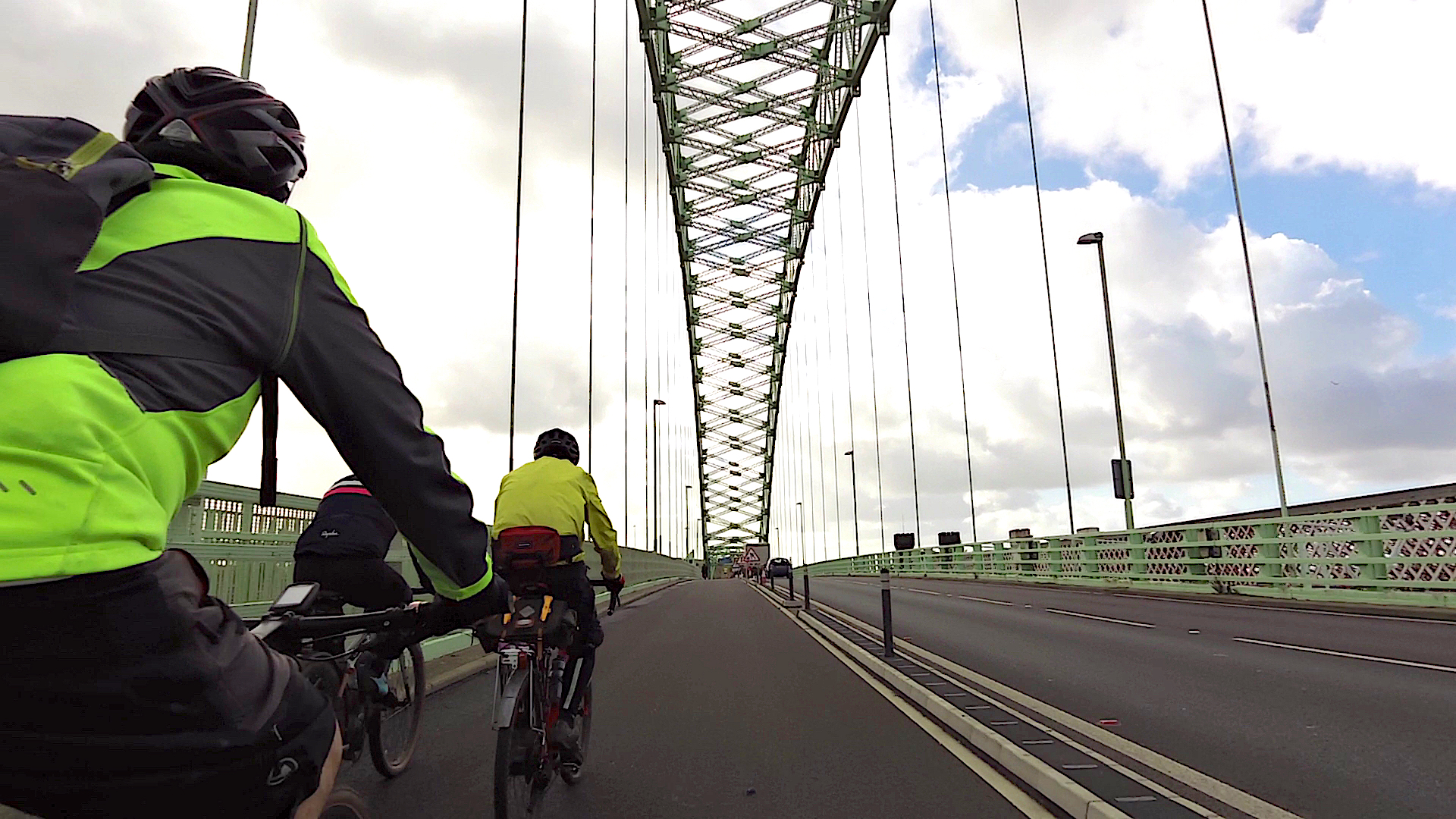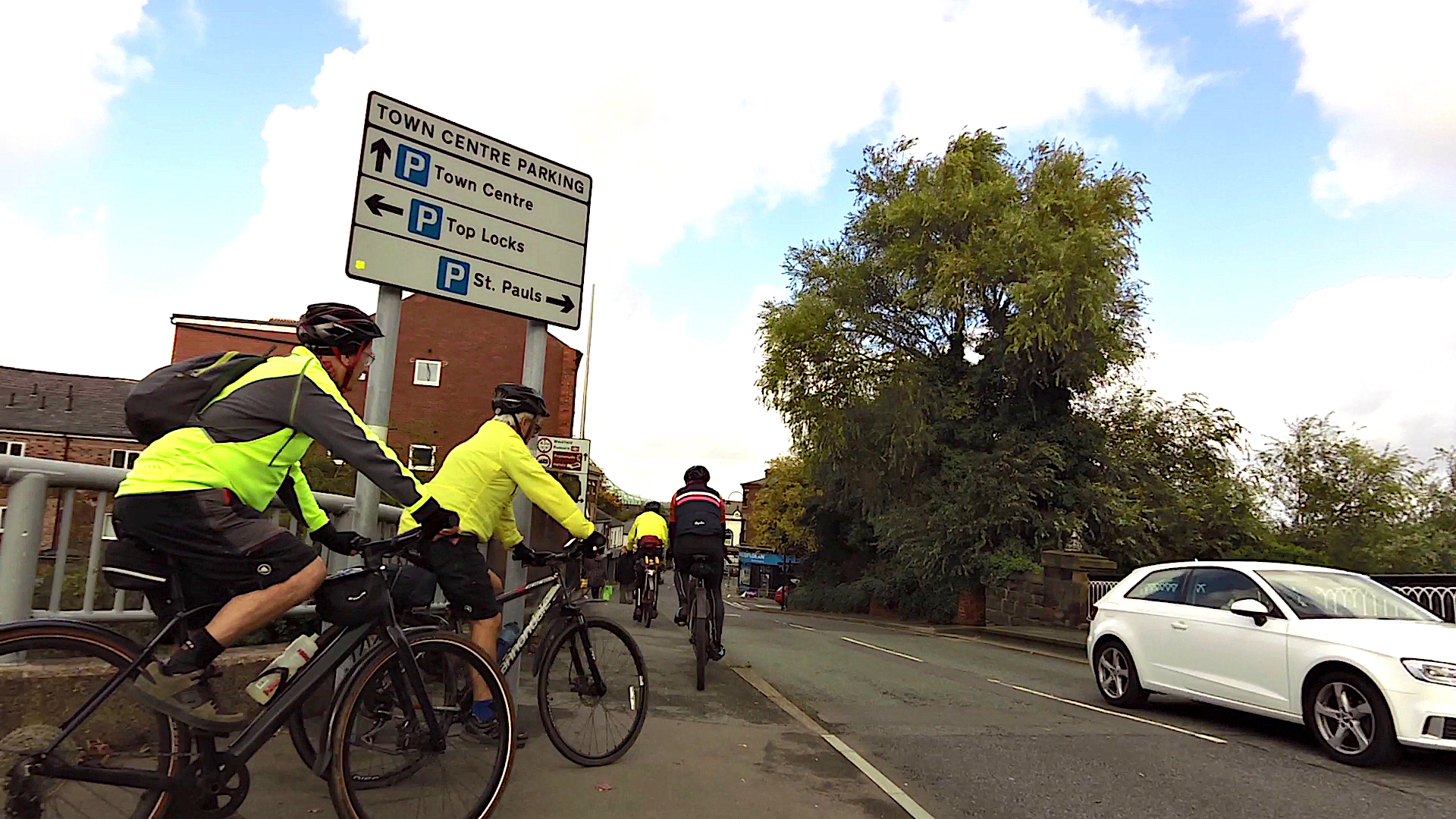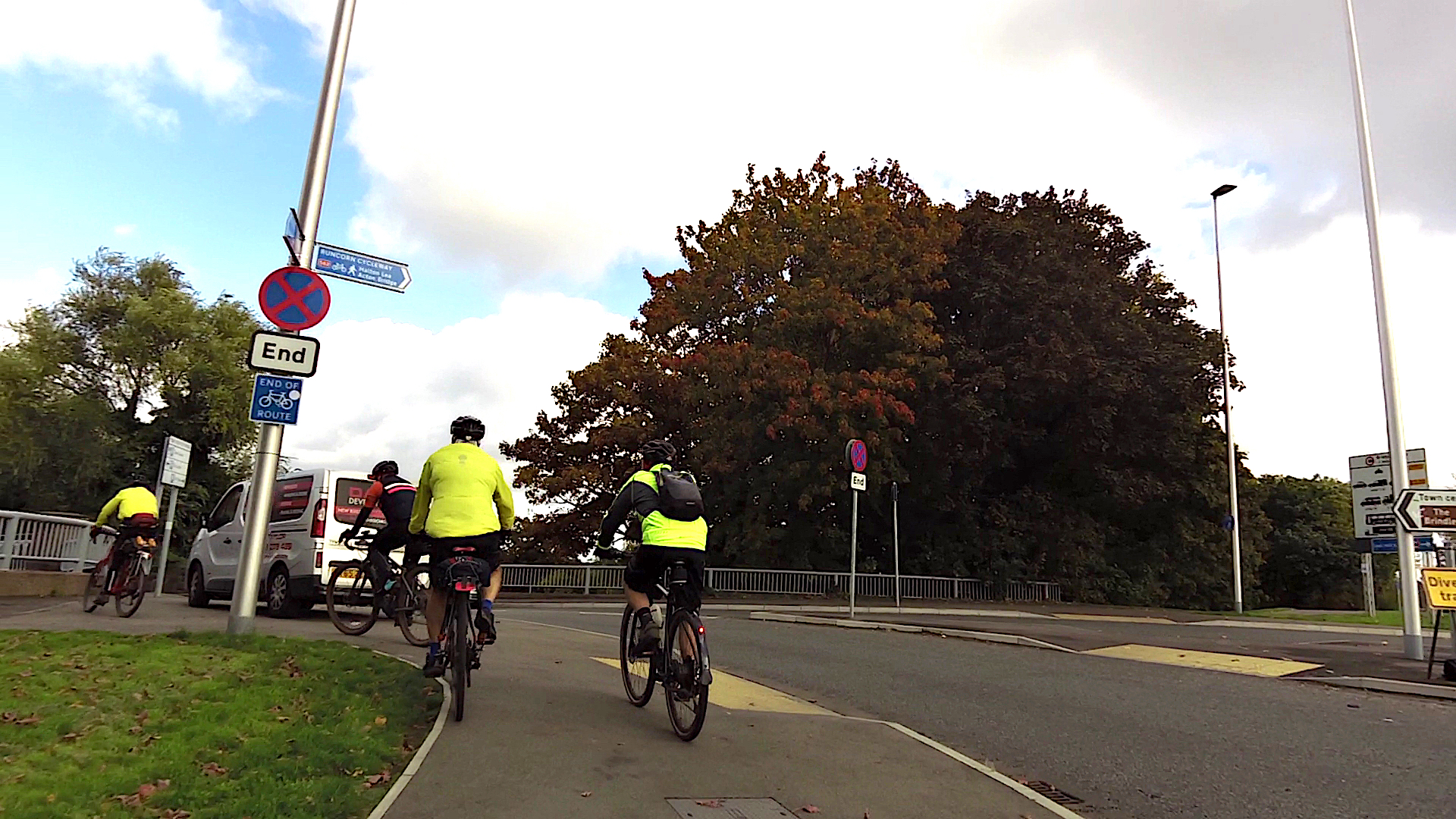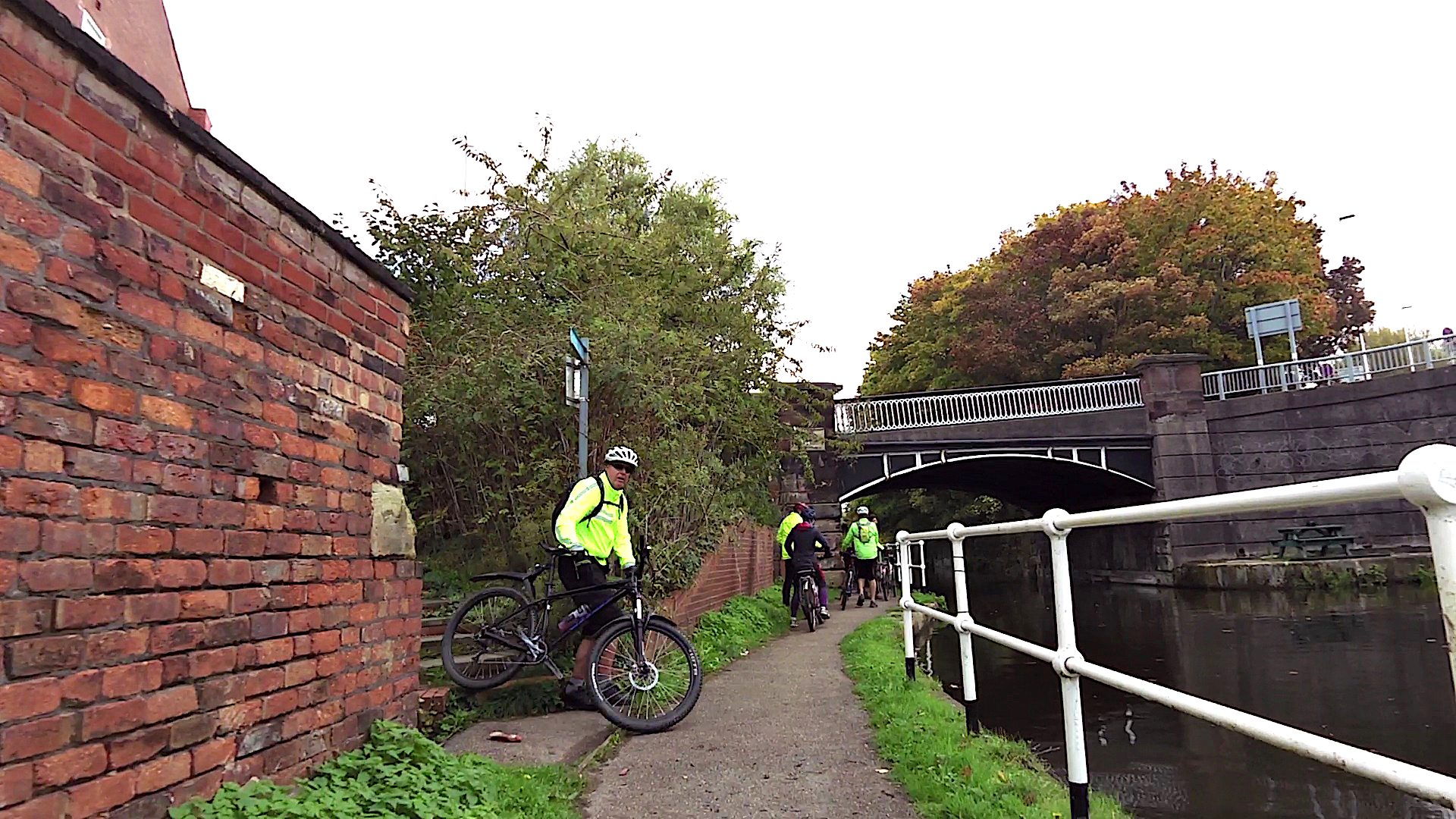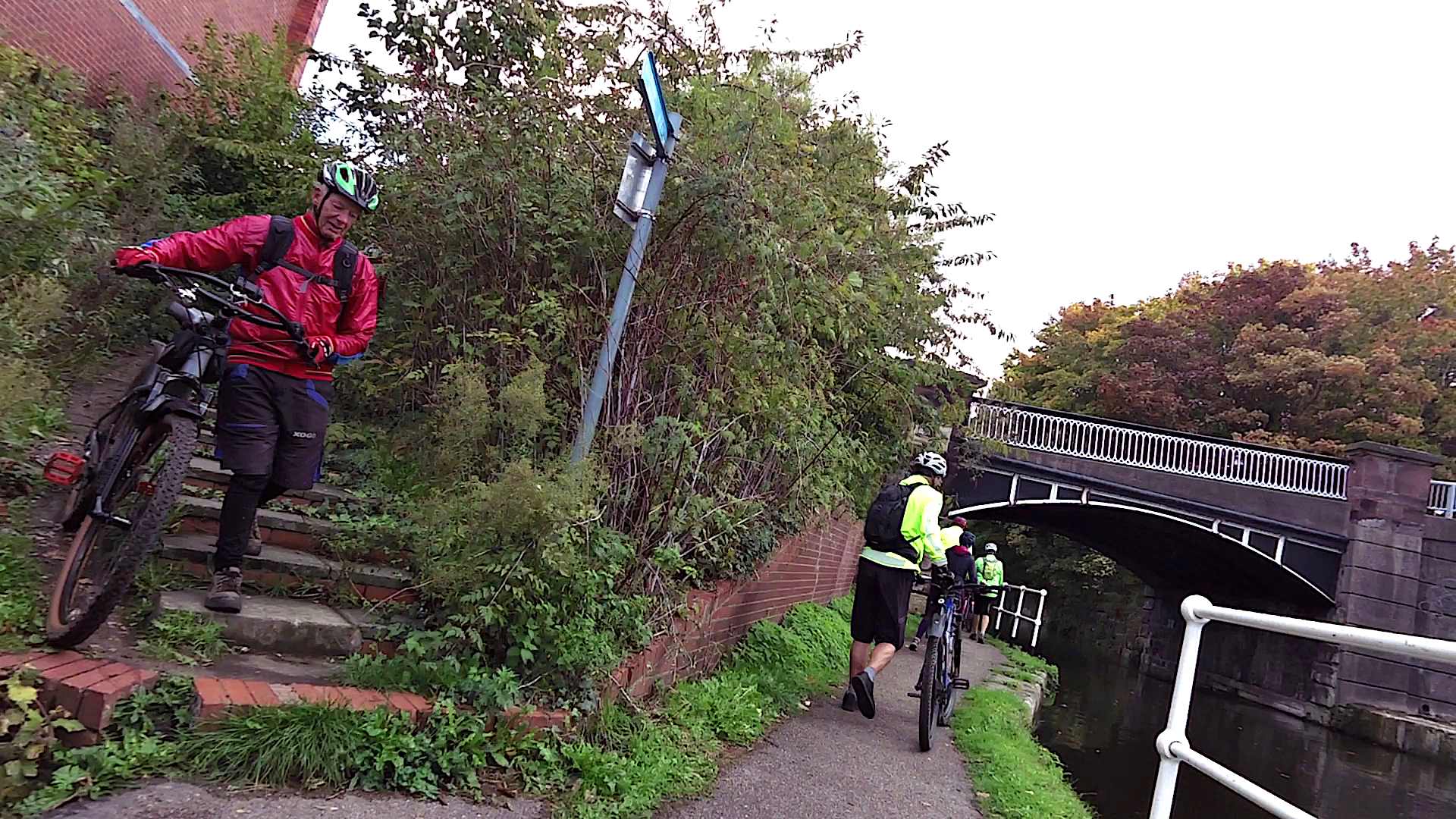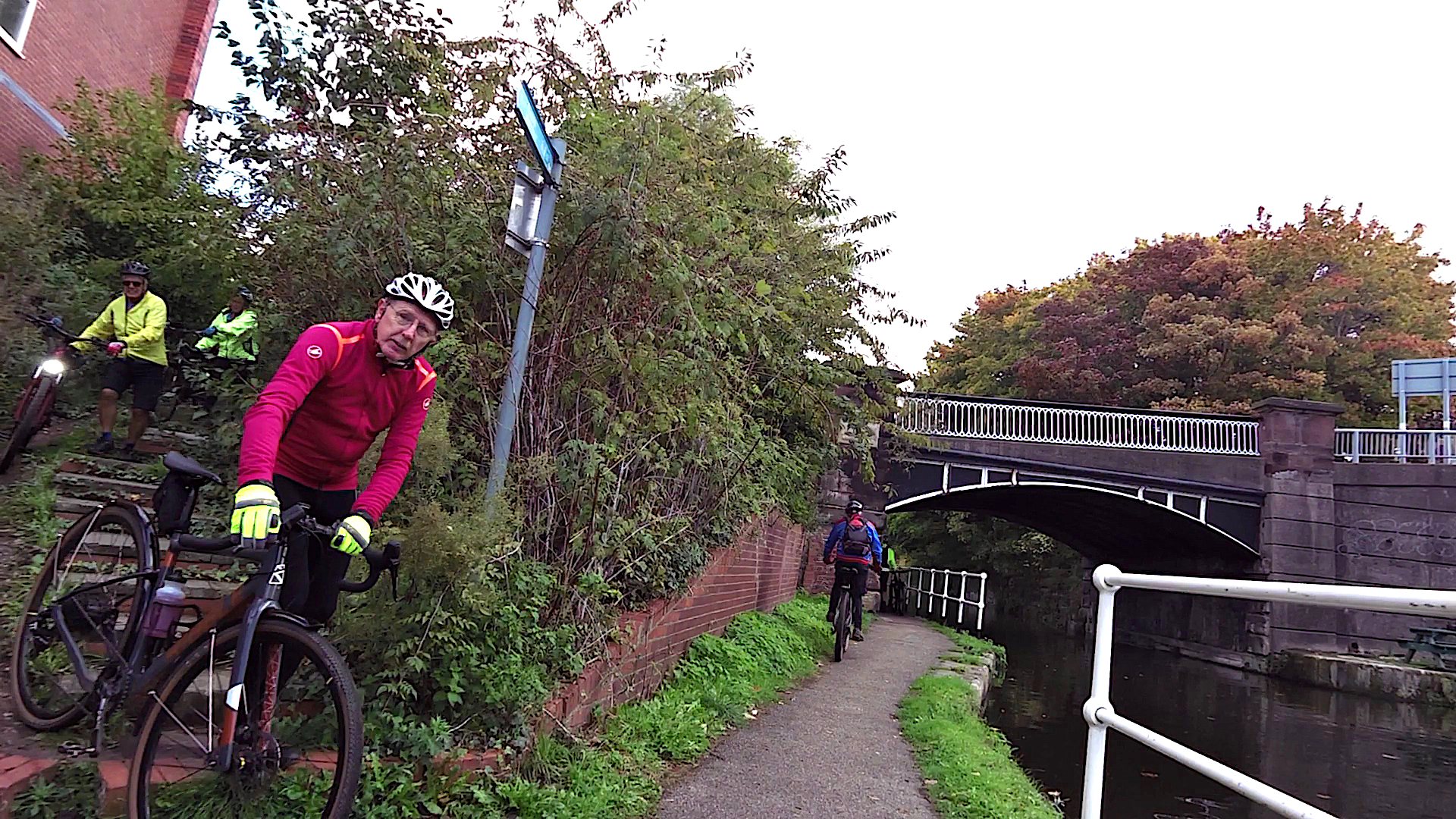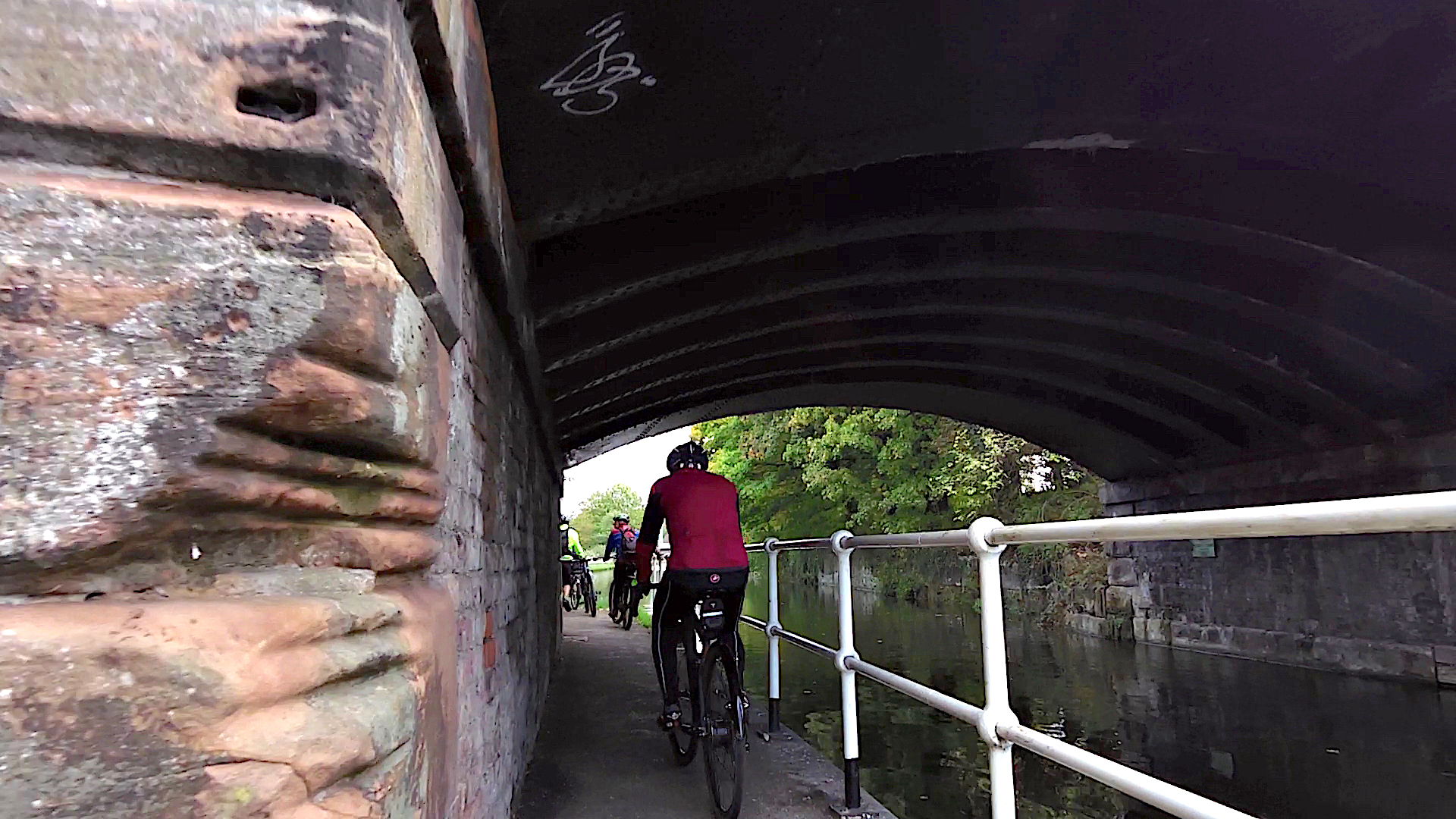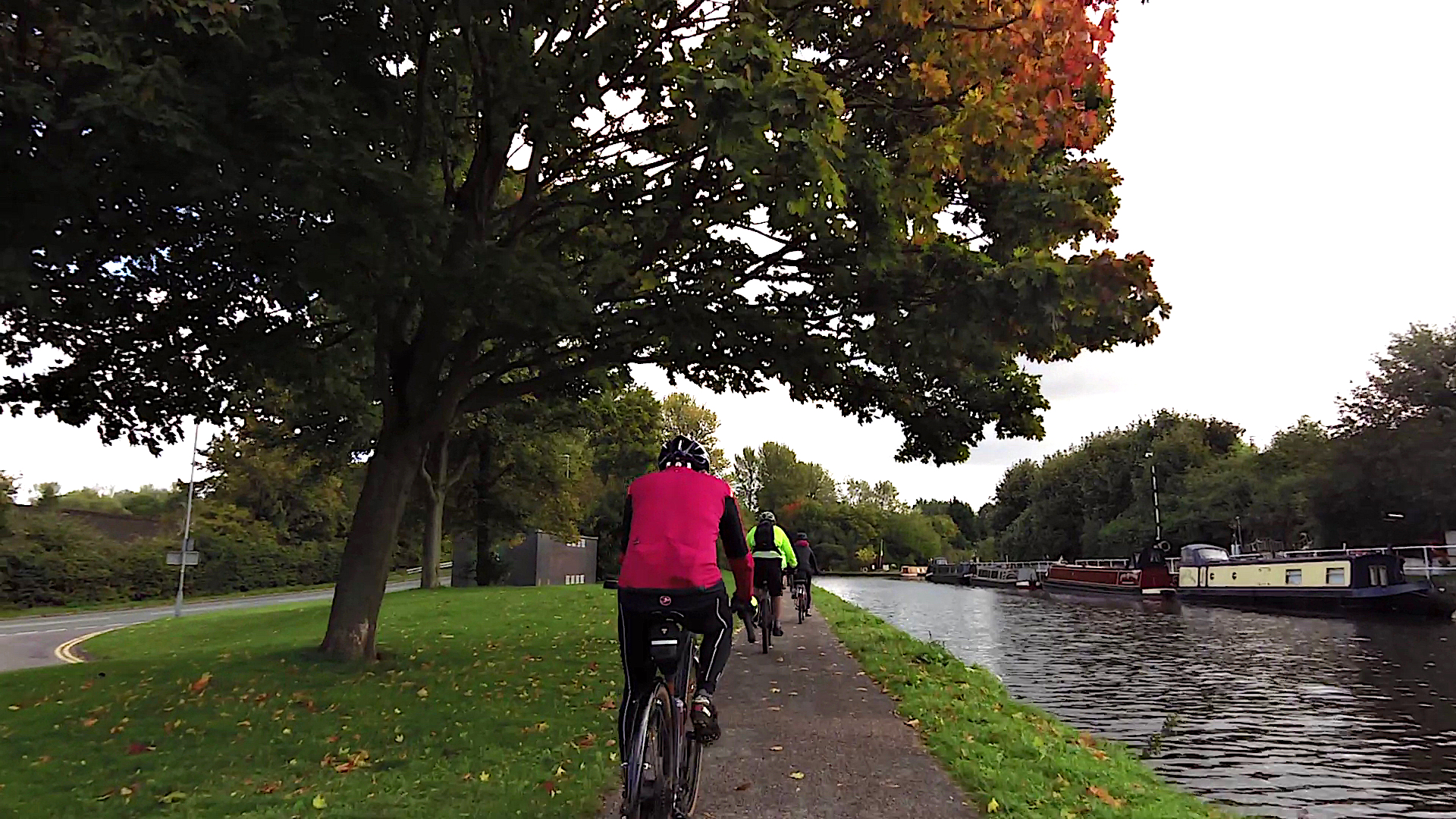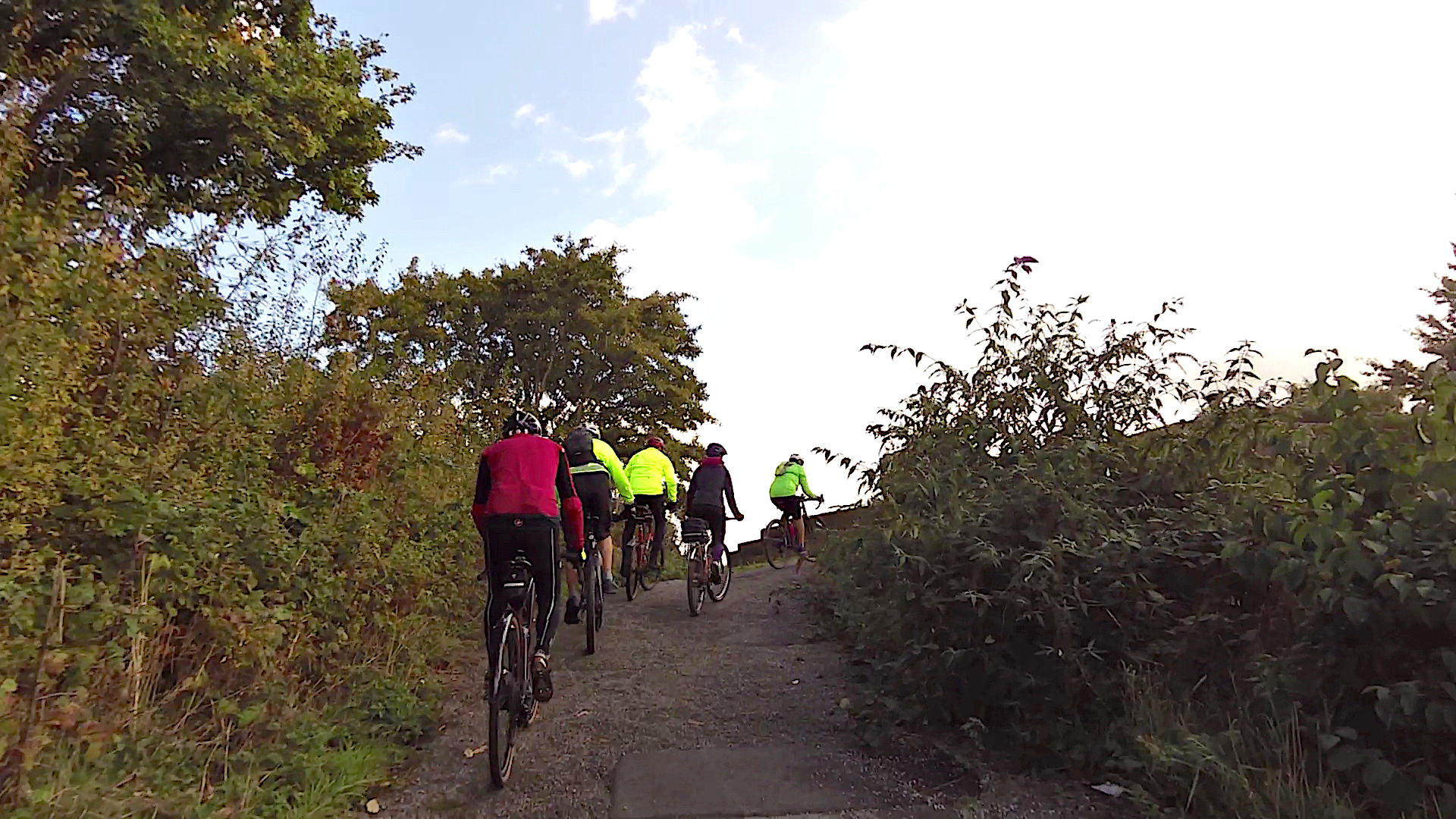 Guilty smile!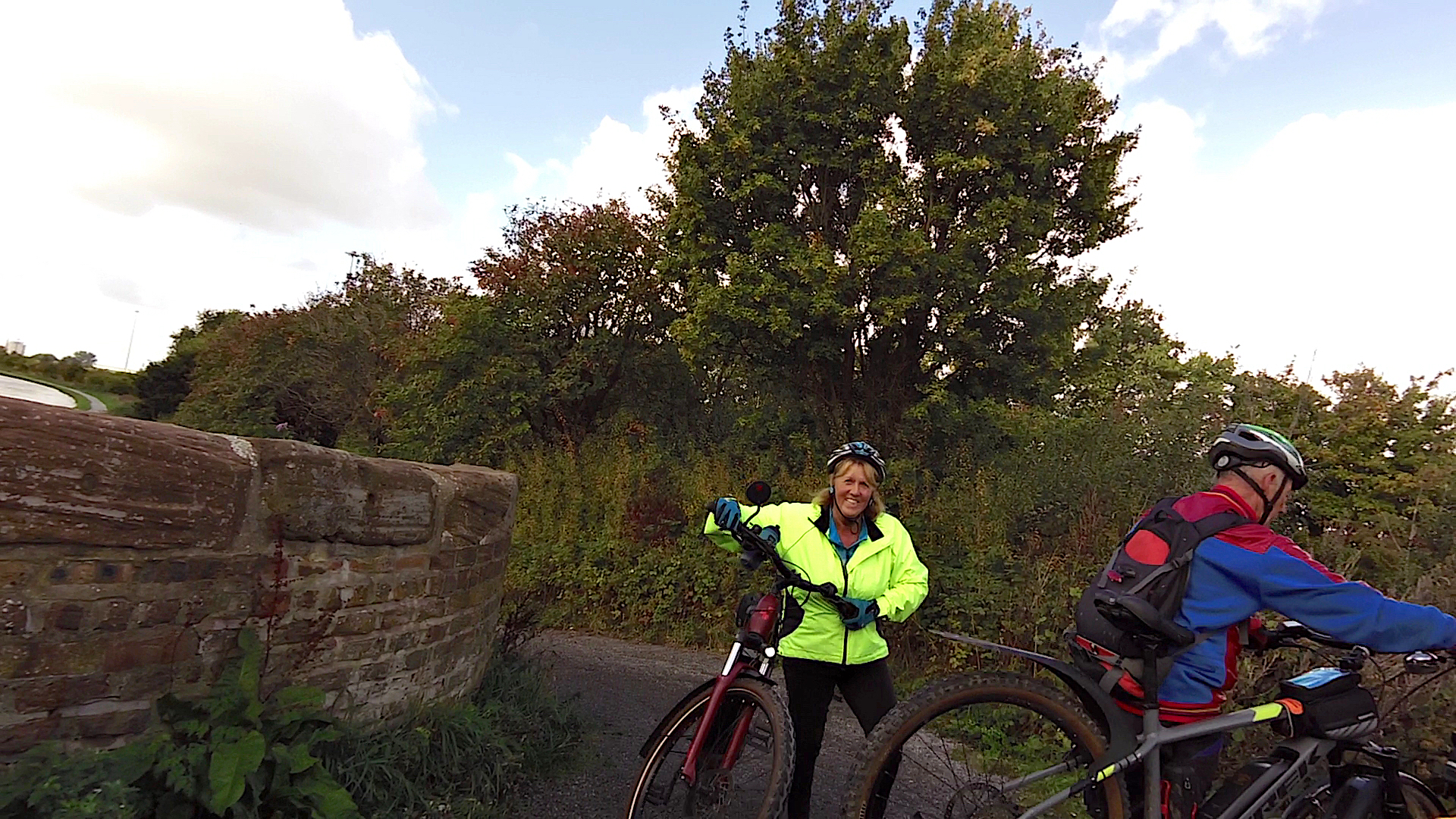 Not sure what Sue was guilty of!