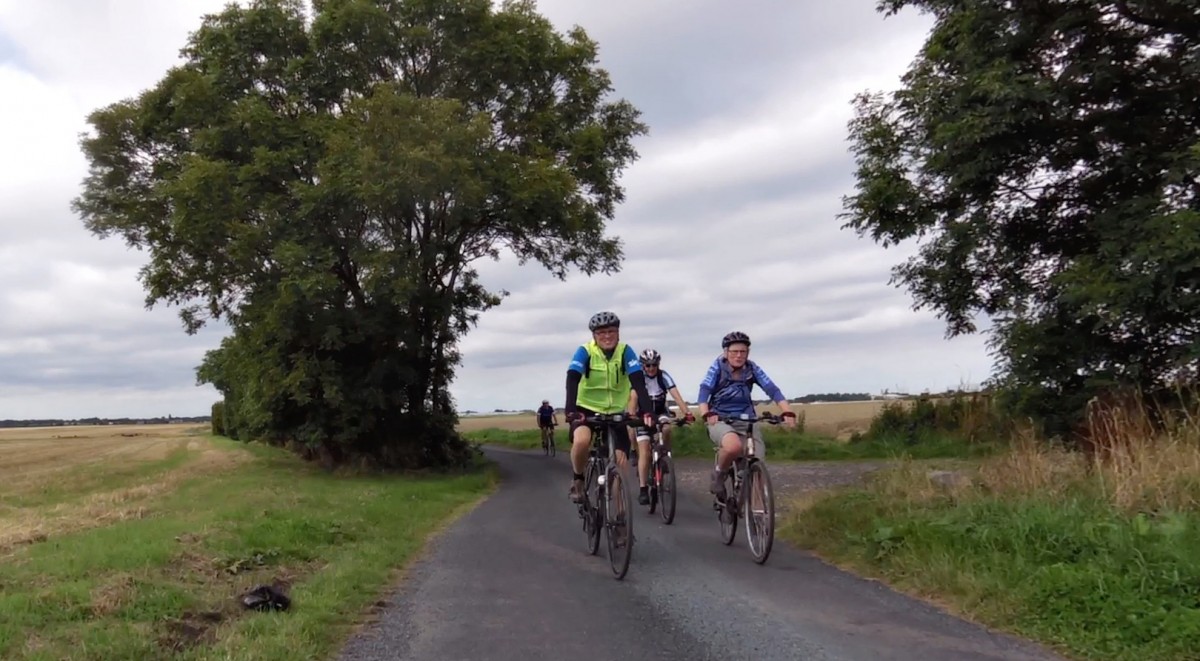 Probably said this countless times but there's no escaping the fact that we do enjoy our cycling and continually come up with some great routes. Granted this one was a re-run, but if it's a good route then why not. A dozen of us managed to make it out on this particular ride, eight setting out from Trencherfield along the canal to Parbold where they were met by the other four, three of whom had taken the slightly more arduous route to Parbold via Ashurst Beacon.
Route went pretty much as planned, a slight diversion in Burscough to overcome a closed road was a minor inconvenience, just added another mile or so onto the journey. Next hiccup was that our appointed back marker missed a turning and wandered off in the wrong direction, taking a couple of others with him in the process, (won't mention your name Jim T) deep in conversation was the excuse, search party was sent out and they were soon back on track. The major event as it happened was that Denis somehow managed to lose us again, beginning to lose count now. Problem wasn't his getting lost it was his late arrival at the pub, meant we had to stay in there all afternoon, what a hardship!
Thank's everyone for turning out and making the ride what it was, really enjoyed your company as always. Special thanks goes to Denis for making it a great afternoon as well.