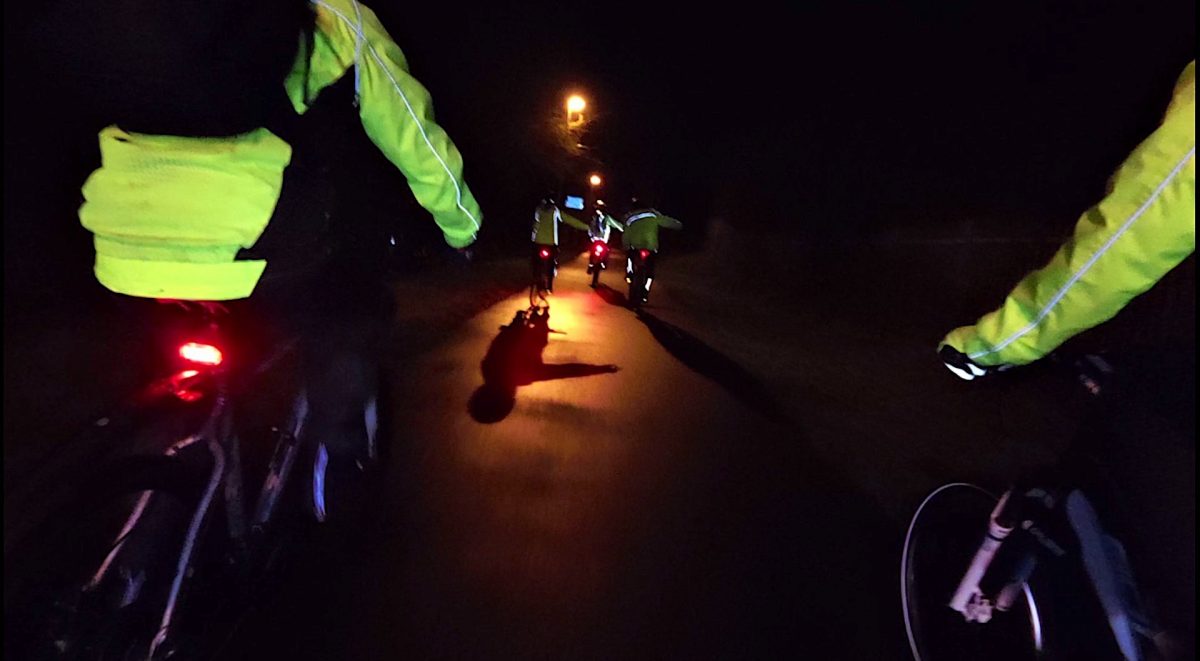 If you want a different riding experience, why don't you come along next Monday evening for a 16 mile ride around Wigan. It is a circular route, largely off-road and for many parts, unlit. It uses tracks and trails most of which you will have already experienced, but not in the dark.
You will need a decent front light – the brighter the better, and a rear light.
We meet at Trencherfield Mill for a 6.30pm start.
The route uses the shared footpath on Wallgate to get alongside the DW Stadium and into Challenge Way. From here it's over the railway line through the trees into Crooke village, before back-tracking along the road into Giants Hall and onto Wigan Cemetery.
Leyland Mill Lane and Sennicar Lane takes us up past Haigh Hall before dropping down on the estate roads onto the Whelley Loop Line for a run down to Amberswood Lake. There may be a couple runs through the trees and over the boardwalks before making our way back through Lower Ince and the canal towpath back to Trencherfield Mill.
The route is suitable for a Mountain or Hybrid bike – it will not be suitable for a road bike.